Consequences of Putin's Decision
An essay by Seyyed Jalal Dehghani Firoozabadi, a professor at Allameh Tabatabaei University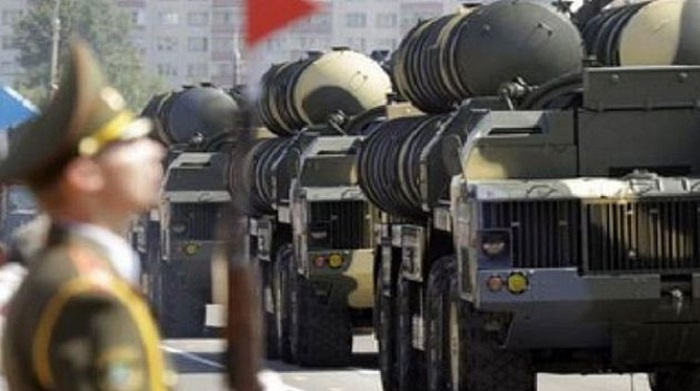 Putin's order for the sale of S-300 missile systems to Iran was widely covered in the media and has had numerous political consequences. Many political analysts have made statements regarding this matter. But one thing is common among all these analyses and that is that there is a direct link between Russia's decision and the nuclear agreement. The conflicting political positions taken by Netanyahu and Obama who explicitly approved this measure show the close link between these two events.
Putin's measure and Obama's position indicate several important and strategic points with regard to the nuclear negotiations and the Joint Plan of Action. First, this decision and its approval point out that the two effective players in the nuclear negotiations with Iran have a common view about the political resolution of the nuclear crisis so far as they both attempt to prevent the failure of this path. Russia, in particular, prepares itself to play a political and economic role in Iran in the aftermath of the nuclear agreement. There is this assumption in the public opinion that Russia's interests are in maintaining the conditions of sanctions in Iran.
Secondly, perhaps more than Putin's measure, Obama's positive position has astonished political circles, especially Tel Aviv. The reason is that they thought that Obama would oppose or criticize this action.
Obama pursues several objectives behind his positions. On one hand, it gives a signal to Russia that in case of the normalization of relations between Iran and the West and the opening of Iran's market Russia will have its share. On the other hand, it sends this message to Netanyahu that he should not think about a military strike against Iran and the failure of the nuclear negotiations and an agreement because Israel knows well that the S-300 missile system will prevent any attack against Iran.
Third, this measure is a significant confidence-building measure between Iran and the P5+1. Russia and the US attempt, through these measures, to give practical guarantees to Iran that a nuclear agreement does not necessitate the weakening of Iran's national security. In the non-concentrated international system, countries are always concerned about their survival and security and it is a priority for them. One of the most important concerns of Iran during the course of the nuclear negotiations has always been that it would never negotiate about its defensive power. Therefore, with this defense guarantee, the path towards reaching a nuclear agreement between Iran and the P5+1 will be smoother.
Fourth, Russia attempts to repair its damaged reputation among Iranians through selling S-300 missiles. Right or wrong, many Iranians consider Russia as an untrustworthy partner and ally. One of the reasons which has strengthened this assumption is the cancelation of the sale of S-300 missiles to Iran. The historical background of Russia's measures taken with regard to Iran has also strengthened Russia-phobia in public opinion in Iran.