Iran's Nuclear Program: Yet to be normalized
Iranian Diplomacy's panel on PMD file closure in IAEA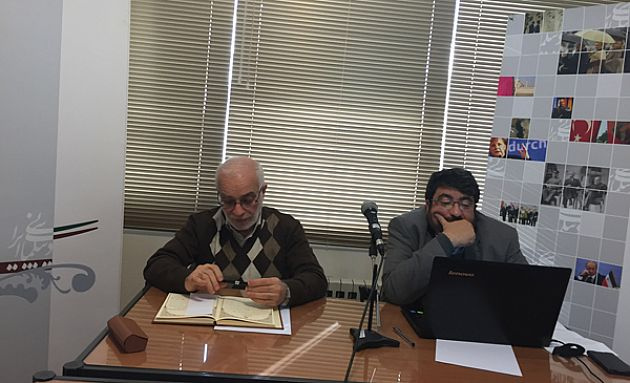 On Wednesday December 23, 2015, Iranian Diplomacy hosted a panel on PMD closure in IAEA. Hassan Beheshtipour, International affairs analyst, and Foad Izadi, Tehran University lecturer debated the different aspects of this nuclear milestone. Select statements from both experts in the following:
Foad Izadi:
IAEA's PMD Resolution contains several paragraphs that create doubt whether the case has actually come to an end.

The resolution leaves some nuclear issues open for investigation in the next ten years.

The Iranian party has been the given no voice in the final resolution of IAEA's Board of Governors, so as not to obstruct the process in case other parties decide to further investigate an issue.

Amano's report claims that Iran has pursued secret nuclear studies prior to 2009, while previous claims referred to 2003 as their time frame. Can we complain to IAEA about such allegations in the future?

Article 4 and 14 of the Board of Governors' resolution make one suspicious, otherwise, it could be viewed as an acceptable resolution.

The new bill Visa Waiver Program bill issued by the Congress and signed by the US president violates the Joint Comprehensive Plan of Action. Iran's Supreme Leader [Ayatollah Khamenei] has already pointed in his nuclear directive that setting any new sanction equals violation of the JCPOA.

This is the first time Iran's foreign ministry translates a letter by the US Secretary of State and expresses satisfaction about its content.

JCPOA has turned into an electoral leverage. After each nuclear development, Hassan Rouhani has reminded citizens of his nuclear promises in 2013 presidential elections.

My suggestion is to stop implementing JCPOA. That means we have are in no hurry to actualize the agreement.
Hassan Beheshtipour
To evaluate Amano's recent report which led to the Board of Governors' resolution, we should compare it with his November 2011 resolution which entailed various accusations against Iran.

Some analysts [inside Iran] claimed that an agreement is impossible, but as we saw, it happened.

The twelve preceding resolutions have given power to IAEA chief beyond his conventional discretion. The recent resolution made all that null and void.

If the PMD file was not closed, Iran would have witnessed further sanctions.

Iran's nuclear file is not normalized yet, but the PMD file, as the main threat against our national security, is now off the agenda and closed.

The Congress' bill is against the human rights, and against the JCPOA. EU's objections prove this egregious unfair treatment.

Secretary John Kerry's letter to Zarif [on ways to bypass the Congress visa bill] should not be taken seriously.
Iran and the United States do not trust each other. That is why they have sealed a contract. Trust is gained over time. The US is not only disturbed with Iran's nuclear program, their problem is with the Islamic Republic, but we should remove all their excuses.