Ankara's Recent Decision
An essay by Sabah Zanganeh, an expert on international affairs, published in Tehran's Aftab-e Yazd daily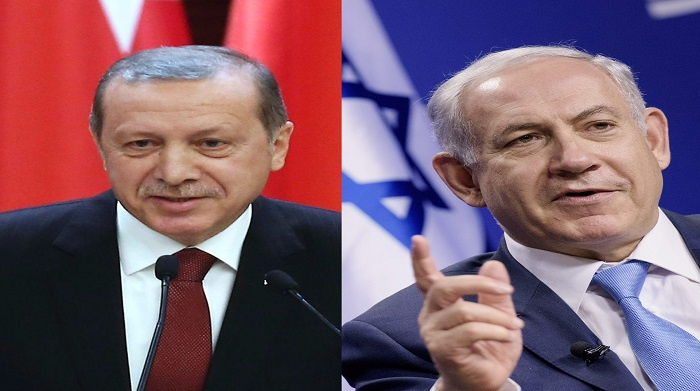 At the end of their negotiations in the Italian capital, Turkey and the Zionist regime signed an agreement to normalize their relations.During the last decades, Turkey has had official relations with the Zionist regime and ambassadors have been exchanged. There was no change in these relations when the Justice and Development Party came to power. It was only during the climax of the Zionist regime's attacks against Palestinians and the serious siege of Gaza that Turkey staged a maneuver in support of the people of Palestine. This maneuver was carried out by non-governmental organizations wherein a caravan of people's aids was dispatched to the occupied territories on a ship which was attacked by the army of the Zionist regime, killing several Turkish citizens. After this incident, Ankara suspended its relations with Tel Aviv.
But bilateral relations were never entirely cut off. Now, Turkey is moving towards the reconstruction of relations with the Zionist regime and relations have been re-established.
It seems that when Turkey was not able to reach its objectives in Syria –the most important of which was the removal of Bashar Assad – it made efforts to create a coalition with Qatar and Saudi Arabia, but this coalition did not succeed either. Now that Saudi Arabia has disclosed its relations with Israel and, on the other hand, Qatar has also increased the level of its relations with the Zionist regime, Turkey intends to re-establish its relations with Israel in order to increase its influence in the Middle East. On the other hand, the Zionist regime has supported ISIS and other terrorist groups in the crisis in Syria, hence, the establishment of relations between Turkey and Israel will increase intelligence cooperation between the two countries in support of these terrorist groups. Furthermore, following the tension which was created in the relations between Turkey and Russia and Turkey's disappointment in receiving more gas from Russia, now Ankara intends to use gas explorations which have happened east of the Mediterranean Sea and the occupied territories. In fact, Turkey intends to compensate its gas shortages with the transfer of gas from the Mediterranean Sea and the occupied territories.