Iran's dos and don'ts under Trump
What Iran should do to maximize opportunities and minimize threats under Trump? Veteran Iranian diplomat Hossein Mousavian has written his take in Iran daily.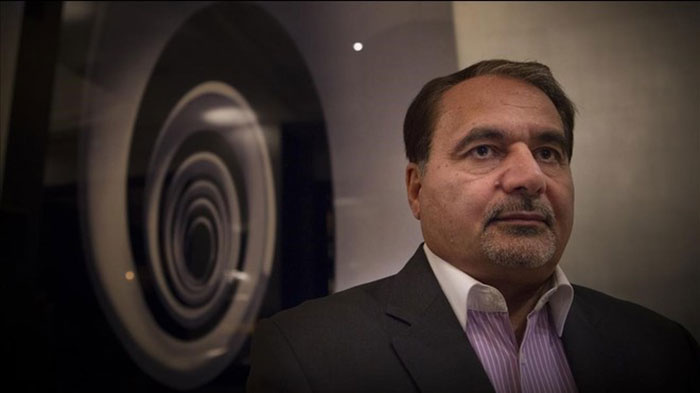 Iranian senior diplomat Hossein Mousavian says Trump's upset victory is not much of a surprise for Iran as the country has seen unexpected results in 1997, 2005 and 2013. In an article published in government mouthpiece Iran daily, Mousavian called Donald Trump the first American president that has entered the Oval Office outside conventional power institutions and the US government system.
"His win was so unbelievable that a scenario has long been cooked up within the US establishment to prevent his administration from enduring more than a few months," the Iranian diplomat writes.
The former Iranian nuclear negotiator briefly notes that Trump will face impeachment for some of his records, then will be replaced by his vice, if he continues his unconventional conduct. Mousavian then goes on to discuss the consequences of Trump's election on foreign policy, and more specifically for Iran.
He begins his discussion by reiterating the US' GDP decline over the past six decades, weakening its economic power. This is caused by heavy costs it has paid for its allies, Mousavian says. This common concern between the Republicans and Democrats is Trump's main challenge. Mousavian then urges Iran's political elites to shift their assessment of the situation from the personal mindset of the president-elect to the fact that this is the first time in 88 years the Republicans have the majority in the Senate, the House of Representatives as well as the presidency.
This brings about threats and opportunities for Iran, the Iranian policymaker says. "The 38-year history of the Islamic Republic shows that it has performed well in the face of threats but acted weakly in putting to use its opportunities," Mousavian stated. And that Iran's sworn enemies will try to increase threats and eliminate opportunities. Thus, the Iranian foreign policy scholar says, Iranian decision-makers should have plans to counter such plots and remain vigilant for timely measures in order to prevent the sacrifice of national interest over anti-Iran foreign plots as well as partisan games in domestic policy; unless the hypothesis that increased US hostility and confrontation will benefit Iran is verified.
Mousavian further reminds his readers that since the Islamic Revolution, all US presidents have adopted hostile policies against Iran, with the difference being that Democrats have used softer rhetoric to impose the severest of sanctions, to which the only exception was Obama's second term.
He then moves on to tell his recent experience during an unidentified recent summit in Europe where Arab representatives scorned Iran and Obama, saying the latter has put the country on its way to become a regional superpower. He finds it undeniable that under Obama's second presidential term, US relations with Iran's regional competitors or enemies like Israel and Saudi Kingdom were unprecedentedly hampered by serious challenges, so much so that they felt stabbed in the back. In contrast, however, Mousavian notes that anti-American sensations have peaked in the one year since the nuclear deal.
While considering it too early to judge Trump's policies in practice, as his main team is yet to be named, he urges the Islamic Republic to prepare itself for certain measures, including:
To avoid offending, humiliating and ridiculing Trump
To avoid unseasonably provocative measures and positions that provide the enemy with excuses
To review likely threats and opportunities and prepare plans for each scenario
To avoid any measures or positions that may imply Iran's trepidation or weakness and embolden US partisans
To take initiative vis-à-vis Israeli, Saudi and MKO lobbies who have started work to influence Trump and revive previously failed or halted anti-Iran policies in the hope that Trump will not veto Congress bills that demand imposition of fresh sanctions on Iran.
To Suppose that the anti-Iran front will initiate heavy propaganda against Iran and Shiites, to fish in troubled waters in Washington. Iran must take an innovative, active approach. Iran's image in the US and the West is still negative, in spite of improvements after the nuclear deal and the emergence of Takfiri terrorism.
To accelerate efforts to renew ties with other Western countries like those in the European Union, after the nuclear deal. Iran should prepare and operationalize a list of common interests, beyond mutual ties, to begin collaboration. At the same time, talks over differences could be started.