Sunday Mass in Tehran
Tehran's Armenian community holds Sunday Mass in Saint Sarkis Cathedral, central Tehran.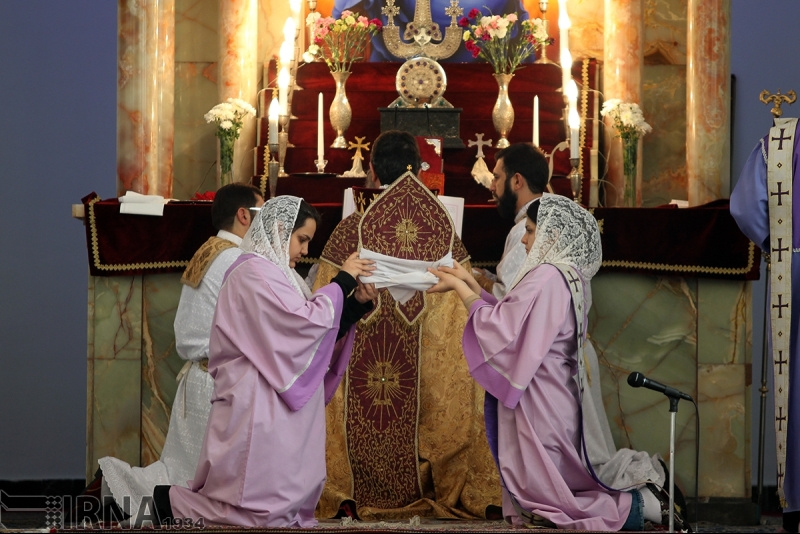 With their different language and religion, Iranian Armenians are a distinct ethnic minority of the country. Yet, despite these two major distinguishers, the community holds an appreciated place in Iran's society and its long history, with many well-known celebrities: from singers and athletes to industrialists and intellectuals. The Armenian community of Iran has shrank in size in the recent decades due to major upheavals such as the 1979 Islamic Revolution, the Iran-Iraq war, and fall of the Soviet Union; yet the performance of Sunday Mass in Saint Sarkis Cathedral has never stopped since the church was opened in 1970. Below are some photos by Marzieh Mousavi of IRNA official news agency from today's ceremony in Karim Khan Zand Street, central Tehran.