Will This Quintessential Conservative Become Rouhani's VP?
Rumors have circulated around about seven-time MP Mohammad-Reza Bahonar to serve a key role in Rouhani's next administration.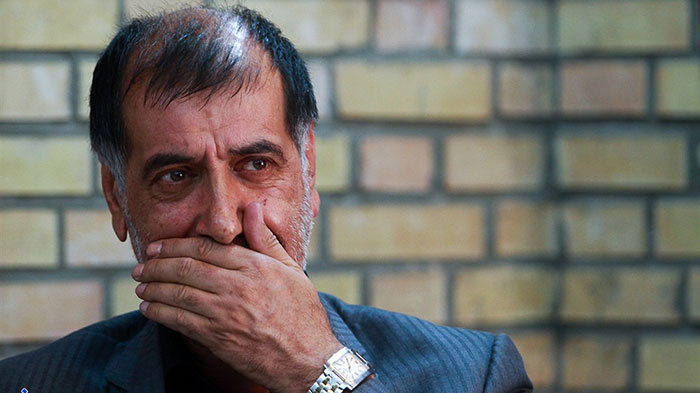 As speculations heat up about the composition of Hassan Rouhani's second cabinet, rumors have made the rounds that Principlist Mohammad-Reza Bahonar may join the Rouhani administration. The rumors went so far that some analysts began to say a ministerial post is too unbecoming for him, and he should be used as the Vice President. Humbly thanking for such speculations, however, Mohammad-Reza Bahonar has told media outlets that he would not use Bahonar if he were in the President shoes because of serious political and cultural differences.
Here, we shed some light on the lesser noticed aspects of his life.
His brother helped him rise to prominence. Mohmmad Javad Bahonar, 19 years his senior, was one of the most influential men on the cultural side of the struggle that led to the 1979 Islamic Revolution of Iran which toppled the pro-West Pahlavi regime. The cleric Mohammad-Javad Bahonar was the second Prime Minister after the Revolution but was killed in a terrorist bombing.
The younger Mohammad Reza Bahonar matriculated to study architectural engineering in Iran's University of Science and Technology seven years before the Islamic Revolution. When he failed to get into the sixth parliament, the Reformist-dominated Majles, in late 1990s, he achieved a master's degree in economic development and planning from Allameh Tabataba'i University.
Bahonar found his path to political influence during the second parliamentary election, when he was voted in to represent Baft, a small city in Kerman Province. In the third, fourth, and fifth parliaments, he represented Tehran. He was not given a seat in the Reformist-majority sixth parliament and had to resort to his birthplace for a comeback in the seventh. In the eighth and ninth parliaments, he served as a Tehran representative again. During his seven terms in the parliament, he has been a board of directors in the fourth and fifth, deputy speaker in the seventh, eighth, and ninth parliaments, as well as a high-profile member to various committees, including construction, economy, and budget planning.
Almost since the fourth parliament, when he founded the Islamic Society of Engineers, he has turned into an influential figure of the Right, known today as Principlists. It was perhaps for the same reason that he became conservative Ali Akbar Nategh Noori's campaign director in the 1997 presidential election. The defeat, followed by a successive one in the 6th parliament, marginalized him until Mahmoud Ahmadinejad took office in capital Tehran.
"My friendship with Ahmadinejad had been 25 years old. In the second city council, where the Principlists scored a victory, we had several candidates including Ahmadinejad. Incumbent Intelligence Minister Ali Younesi had warned us against his mayorship. I asked him to tell his allies and the President [Khatami] not to worry about Ahmadinejad's mayorship because he was our next president. I was perhaps the first man on earth, who predicted his presidency," Bahonar has been widely quoted on Persian media outlets.
However, Bahonar cannot be considered as a proponent of Ahmadinejad, even if we take into account the fact that his uncle Mojtaba Samareh Hashemi was one of the ex-president's insiders. His political alliance with Nategh Noori and the remarks he made during Ahmadinejad's second term in office convinces every observer to categorize him as a conventional conservative. The main question today is about Bahonar's political future. Will he be among the Principlists' candidates for the 2021 presidential race? Is he planning for the 2019 parliamentary election? Or will he work with President Rouhani in his cabinet? None of these can be answered with certainty. However, one thing is for sure. Bahonar is a politician who senses risky situations. This could be seen in his reluctance to nominate himself for the tenth parliament. Thus, a better choice for him would be to keep his political, partisan reputation and engage in state-building rather than to join the administration. He may as well feel it is time for retirement, and stays away from politics just before turning to 70, just like his master Nategh Noori.
*The piece above has been adopted for English readers from an original Persian article by Nameh News.