Global market not believing in success of US sanctions on Iran's oil exports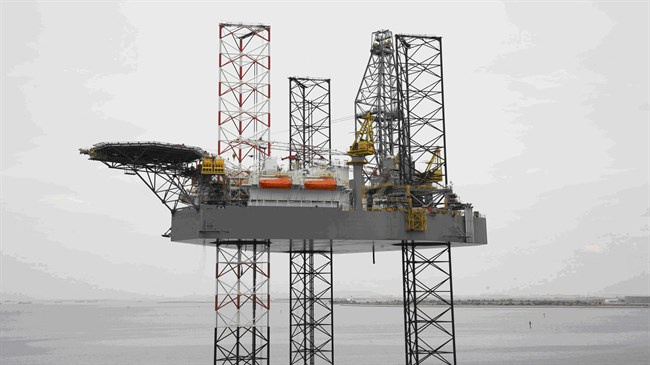 With two weeks to the reimposition of the second round of unilateral US sanctions on Tehran targeting Iran's oil exports, global market is closely and carefully observing changes in the country's overseas sales of crude and the attitude of its customers.
Fluctuations in international oil prices, however, shows that global markets apparently do not deem US sanctions capable of disturbing the balance between crude supply and demand. On Thursday (October 18), global oil prices shed some cents to stand slightly above $79 per barrel — a one-month low. They continued fluctuating around the same price over the past three days. Experts maintain the declining trend is indicative of the market's optimism over continued Iran's crude supply.

This comes as, international media are also speaking of the ineffectiveness of the second wave of US sanctions. Interviews with leading international media — including those from the US, Europe and Asia — show that there has been a shift in international observers' attitudes towards global markets' realities. Unlike four months ago, they now maintain that US sanctions will fail to reduce Iran's oil exports to zero and that oil will not reach $100 per barrel. In addition, international experts and those involved in global energy market are not optimistic about Saudi Arabia being capable of increasing its oil output to the extent that it had earlier promised and hold that in case the present trend in Iran's oil exports continues, the market will not require additional production by Saudi Arabia and its allies.

Commenting on the same issues, China's Xinhua News Agency wrote that the US bringing down Iran's crude exports to zero is merely a political bluff, adding this will never take place.

On Friday, a similar report by Bloomberg said Asian buyers of Iranian oil are gaining confidence they will win US consent for some imports to continue even after American sanctions snap back next month.

Major Iranian customers South Korea, India and Japan are in talks with Washington for waivers, highlighting the specific reasons they need to continue purchases, according to those familiar with the discussions, it added.

On Wednesday, washingtonexaminer.com, quoting a report by US Energy Information Administration (EIA), said higher oil prices as a result of sanctions on Iran could make it harder for the Americans to pay their home heating bills this winter.

It added that the EIA said it expects heating oil prices to be higher this winter than in 2017 because of higher global crude oil prices, driven up in part by market unease over US sanctions on Iran kicking in November.

Last week, OPEC also said its member states are incapable of raising production to a level to be able to meet global markets' demand in the absence of Iran's oil.

On the same topic, International Energy Agency warned that although it is an extraordinary achievement for the global oil industry to meet the needs of a 100 mbd market, 'today, in 4Q18, we have reached new twin peaks for demand and supply by straining parts of the system to the limit. Recent production increases come at the expense of spare capacity, which is already down to only two percent of global demand, with further reductions likely to come. This strain could be with us for some time and it will likely be accompanied by higher prices, however much we regret them and their potential negative impact on the global economy'.

This is an alarm for the world and that is why most countries are against the reimposition of oil sanctions on Iran.

On May 8, 2018, US President Donald Trump pulled Washington out of the Joint Comprehensive Plan of Action (JCPOA), signed between Iran and P5+1 in July 2015 — a move which was followed by a pledge to reimpose the country's unilateral sanctions on Tehran in two rounds. Two months after the decision was announced, the sanctions began to impact Iran's oil exports as South Korea halted crude purchases from the Middle Eastern state.

South Korea, which used to purchase 90,000 barrels of oil per day from Iran, was followed by European firms such as Total and Eni, which stopped importing Iranian oil. These led to a fall in Iran's oil exports bringing them down to below two million barrels per day from an average of 2.15 million barrels per day.

Experts say the impacts of the sanctions were discernible from the very beginning and they did not wait until November.

Narsi Qorban, an energy expert, earlier told the Persian daily Iran newspaper that US November sanctions seek to reduce Iran's oil exports to zero even for a short while.

'This is a target. Although, from the very beginning, they knew that it would not be achieved, they will appreciate any blow, no matter how big or small, dealt to Iran's crude exports as the main artery of the country's economy.'

He added this will create turmoil in global oil market and will harm the economy of different countries including the US itself.

The latest OPEC report shows that Iran's oil production still exceeds 3.7 million barrels per day which indicates that the country plans to export close to two million barrels of crude per day, at least, in the coming months given that its domestic consumption amounts to 1.7 million barrels per day.

*Atieh Labbaf is an Iranian journalist.

Source: Iran Daily