Riyadh likely to double anti-Iran policies after Khashoggi death: Prof. Zonis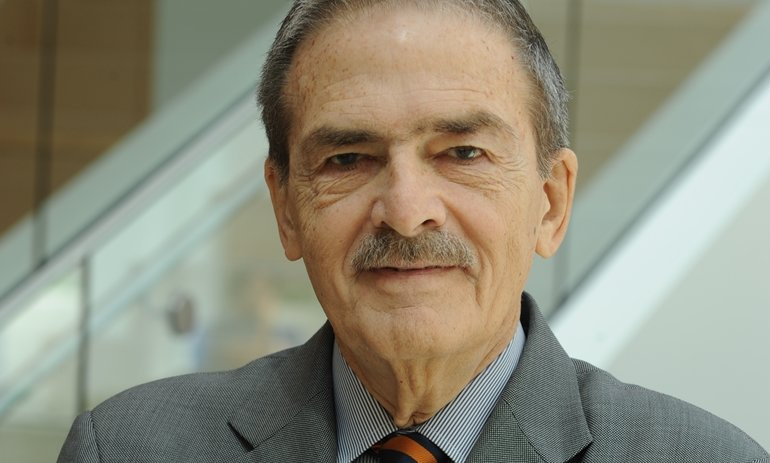 Brutal killing of Saudi journalist Jamal Khashoggi at the Saudi Consulate in Istanbul created a wave of reactions against Saudi young Crown Prince Mohammed bin Salman's suppressive policies. Despite early denials, worldwide reactions finally forced the Saudi rulers to acknowledge the death of Saudi journalist Jamal Khashoggi, the critic of Crown Prince Mohammed bin Salman policies.
Following the incident over the past two weeks there have been speculations about possible removal of Muhammad bin Salman from power. To shed more light on the issue we reached out to Marvin Zonis, Professor of international political economy and leadership in the University of Chicago. 
Here is the full text of his interview:
Q: How serious and strong do you see President Trump's reaction to savage death of Saudi Journalist Jamal Khashoggi. How should his reaction be to the issue in order to decrease criticizes and not let the issue affect the results of the upcoming congress election? 
A: President Trump is unlikely to maintain a strong response to the Saudi murder of Jamal Khashoggi. His attachment to the Saudis appears to be very strong. That country, after all, was the first foreign state he visited after his inauguration — a break with American tradition. While he was there, the Saudis flattered him endlessly — flattery he adored. Also, his son-in-law, Jared Kushner, seems to have befriended MbS and urged Trump to maintain the relationship. Also, Trump sees an alliance with MbS as a pillar of anti-Iranian policy. That rates very high in the foreign policy of the Trump administration — Bolton, Giuliani are rabidly anti-Iranian. So, in typical Trump fashion, he has decided to divert attention away from the Saudi murder by focusing instead on the "caravan" of some 7000 migrants from Central America now crossing Mexico to enter the U.S. 
Q: Will international pressures result in changes to power structure in Saudi Arabia? 
A: It is unlikely that foreign pressure will force the royal family to diminish the power of Muhammad Bin Salman. His father has broken the long standing precedent of moving power to the children of King Abdul Aziz's sons by making his own son the Crown Prince. Only the collective action of members from other branches of the royal family could result in a change of power. There is very little evidence of that occurring.
Q: Will brutal death of Khashoggi cause changes to destructive Saudi regional policies led by Crown Prince Muhammad bin Salman particularly in Syria and Iraq which has been a source of threat against national security of countries like Turkey? 
A: It is more likely that MbS will double down on his anti-Iran policies as a way of diverting attention from the murder.
By Payman Yazdani
Source: Tehran Times