CAO: Iranian airlines ready to operate flights to Karbala for Arbaeen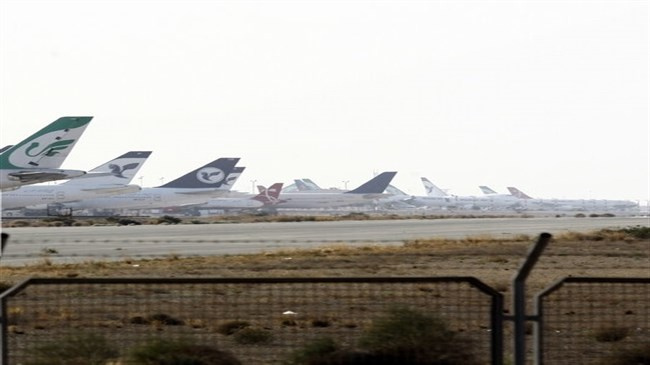 All Iranian airlines are prepared to operate flights to the Iraqi city of Karbala for Arbaeen ceremonies, announced the country's Civil Aviation Organization (CAO).
Arbaeen, the 40th day after the martyrdom anniversary of Imam Hussein (PBUH) – the third Imam of Shia Muslims, is commemorated annually through a march by Muslims, being the biggest in the world and known as Arbaeen pilgrimage, from different countries to Karbala and holding ceremonies in the Iraqi city.
This year, the day falls on September 27.
Over the past two years, however, the ceremonies have been held under strict protective measures due to the outbreak of the COVID-19 pandemic, as part of which Iranian pilgrims have been barred from traveling by road to neighboring Iraq for the pilgrimage.
In a statement, the CAO said based on a directive by Iran's Hajj and Pilgrimage Organization, all Iranian airlines are awaiting the confirmed list of eligible pilgrims and upon receiving it, will issue tickets for the passengers, IRNA wrote.
According to Hajj and Pilgrimage Organization, the prerequisites for passengers willing to go on the pilgrimage are submission of a negative PCR test, being fully vaccinated against the coronavirus and having a valid visa.
Iraqi authorities announced earlier that they doubled the number of visas issued for Iranian nationals departing for the holy city of Karbala to commemorate Arbaeen, according to Press TV.
The media bureau of the Iraqi prime minister's office said in a statement that Mustafa al-Kadhimi had ordered the country's officials to increase the quota for Arbaeen pilgrims from 40,000 to 80,000, of which 60,000 will pertain to those from Iran.
Iraq had initially permitted entry to 30,000 Iranian pilgrims provided that they travel by air.
"This increase comes as Arbaeen and the [beginning of the] pilgrimage to Imam Hussein's (PBUH) holy shrine is drawing near... The rise in the foreign pilgrims' number is meant to allow as many visitors as possible to attend the procession. All foreign pilgrims are, however, required to be vaccinated, have negative PCR tests for COVID-19 and strictly follow the health protocols," the statement read.
Officials in the southwestern Iranian province of Khuzestan have announced that no pilgrim from the country would be allowed through Chazabeh and Shalamcheh border crossings into Iraq this year.
Likewise, local authorities in Iran's western Ilam Province have closed the busy Mehran border crossing point.
Imam Hussein (PBUH) and his 72 companions were martyred in the Battle of Karbala in southern Iraq in 680 CE after fighting courageously for justice against the much larger army of the Umayyad caliph, Yazid I.
Source:Iran Daily