Solidarity, consonance Iran's secrets to curbing pandemic: Minister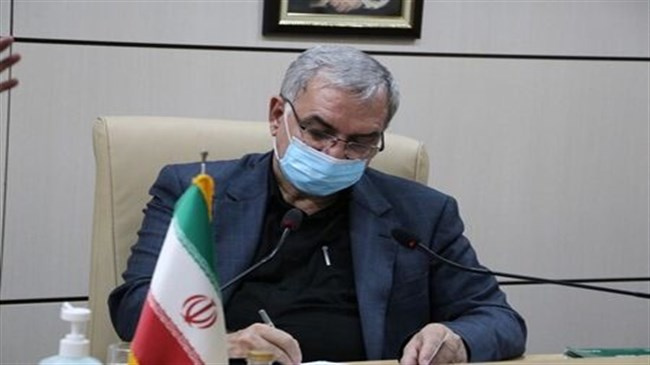 Solidarity, consonance and unity are the secrets to curbing the COVID-19 pandemic in Iran, said the health minister.
Bahram Einollahi made the remarks in a message on the occasion of the Islamic Unity Week, this year marked between October 19 – the date marked by Sunni Muslims to be the birthday of Prophet Muhammad (PBUH) – and October 24 the date observed by Shia Muslims for the blessed event, IRNA reported.
The minister said under the present critical circumstances where the world is grappling with the coronavirus spread, Iran has managed to control the pandemic through unity, solidarity and consonance, relying on God Almighty and the participation and cooperation of all classes of the society in the major battle against the virus and, particularly, the nationwide vaccination process.
On Tuesday, Einollahi said Iran's pace of public vaccination against COVID-19 has completely surprised Western countries.
He said the number of the administered doses in the country has surpassed 75 million, noting that solely during the past seven days, 8.4 million doses of the jabs, equal to the UAE's entire population and twice as large as those of Kuwait and Qatar, were given to people in Iran.
Praising the domestic medical staff's efforts in the fight against the pandemic, the minister said during the fifth wave, which swept the country in summer – mainly sparked by the Delta variant of the virus, a large number of patients were referred to Iranian medical centers, of whom none were deprived of health and treatment services.
COVID casualties
The Iranian Health Ministry announced in a statement on Wednesday that the country's daily COVID-19 deaths and infections reached 162 and 11,770, respectively, in the past 24 hours.
Total COVID-19 death toll and infections since the beginning of the outbreak in the country stand at 124,585 and 5,821,737, respectively.
According to the ministry, 4,559 COVID-19 patients are in critical condition, and of the newly-detected cases, 1,798 individuals have been hospitalized.
Some 5,361,169 COVID-19 patients have so far either recovered from the disease or have been discharged from hospitals.
So far, 34,333,516 coronavirus diagnostic tests have been carried out in the country and 76,517,781 doses of COVID jabs have been administered.
The Health Ministry also said 9 cities are coded red (very high-risk), while 106 are in the orange zone (high-risk).
The number of the country's yellow (medium-risk) and blue (low-risk) cities are 228 and 105, respectively, read the statement.
Source: Iran Daily