Regional Obstacles against Iran-US Negotiations
Interview with Mahmoud Shams-ol-Vae'zin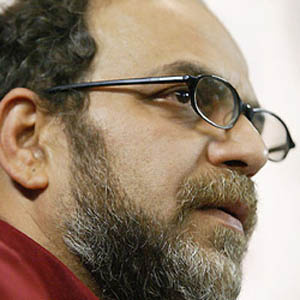 Diplomatic sources have reported that US Secretary of State Hillary Clinton has expressed doubts over Iran's positive response to Obama's diplomatic initiatives in her private meeting with foreign minister of the United Arab Emirates, Abdullah bin Zayed Al Nahyan,. Clinton has also assured UAE foreign minister that United States will consult its Arab allies on negotiations with Iran. Iranian Diplomacy has interviewed Mahmoud Shams-ol-Vae'zin, Middle East expert about Arabs' concerns over Iran-US negotiations:
Why has United States assured Arabs of consultation before any talks with Iran?
Definitely United States knows that it shouldn't lose or displease its allies before any likely reconcilement with Iran. Middle East Arab states have been America's close allies for three decades, and have justified and legitimized many of its anti-Iranian policies. United States can't ignore its friends and give priority to Iran for the sake of negotiations.
Wouldn't the consultation face Tehran with tougher preconditions?
The possibility is low. Some of the argument between Tehran and Washington is about their bilateral relations, but the major part relates to regional issues. United States will try to align Iran's behavior with Middle East status quo and to bring Tehran's stance closer to what is called the 'moderate' Arab camp. But nothing beyond.
Even the Americans have admitted that the likely talks with Tehran would be laborious and lengthy. They will not be easy, and even improvements in bilateral relations will not be as important as the changes in regional matters. We should wait and see what approaches United States will adopt to solve its problems with Iran.
United States and Hillary Clinton know that Iran is strict over matters such as Palestine and the Arab-Israeli struggle. Tehran would not cave in on these issues, but tries to peacefully resolve them. A peaceful resolution is acceptable for Iran, but sacrificing the Palestinian cause for Israel will never be welcomed. That may be why US voices doubts about the outcome of the talks. Moderate Arabs will recognize that Iran is not going to deal over its values and Middle East to receive a bigger share of the influence cake. That would be against Iran's interests since on the one hand the general feeling would be that Iran has re-embraced its role as United States' Persian Gulf gendarme, and has sacrificed the values and interests of Arabs and Middle East. Therefore, Iran will move towards a system of shareholding in interests. This is going to be the basis of Iran-US talks. Each party will receive a proportionate share based on its position and cooperation.
Would Arabs also hold a share?
Definitely. We can't deny Arabs existence and Tehran considers Arabs' existence, and Arabs' interests in bilateral talks. That can also be a reason why United States thinks that Iran will be a tough bargainer in negotiations. Washington tries to compromise with Iran in such a way that Iran couldn't talk on behalf of Arabs about Palestine, Lebanon and other important regional issues. However, Washington may decide to change its Middle East mindset and show more conformity with Iran's approach. Obama seems to move in this way, i.e. change United States' Middle East policy.
Can we regard Clinton's remarks on consultation with Arab countries before starting talks with Iran as a response to Arabs' concern over a likely affiliation between Tehran and Washington in future?
Americans are aware of the fact that moderate Arabs are facing various domestic and foreign crises. These countries once believed that Middle East problems will not be overcome unless Iran and the United States sit at the table to talk and solve their problems. But just as the possibility of direct talks came in, they have expressed their worries over its outcome. The same countries would voice fear if Iran and America return to the hostile state.
The Arab world suffers lack of a harmonious, solid strategy. Arab states should either fix out this problem or turn towards any acceptable model of international relations. Since they have signed separate treaties with United States, unanimity between Arab countries over a case like Iran seems unlikely and despite the superficial unity they show, they have serious disagreements among themselves.