The Secret Behind Canada's Recent Behavior and Iran's Cautious Response
Khabar Online's interview with Heshmatollah Falahatpisheh, university professor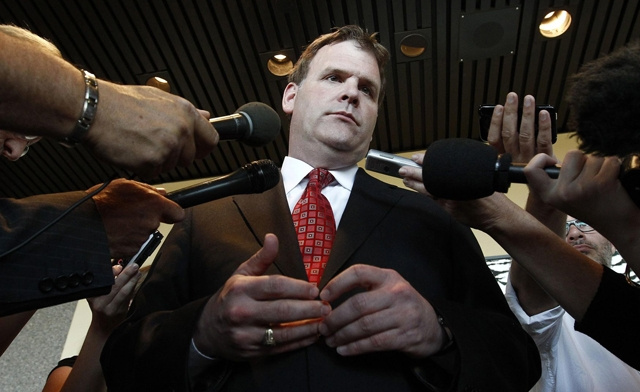 Relations between two countries are evaluated on two "political" and "consular" levels. On the political level, efforts are made to keep the relations between the two countries friendly and without problems. In this regard, confrontations must be to the minimum and tensions must be prevented. But at the "consular" level, issues like the situation of the citizens of the two countries are taken care of.

What has caused Iran to deal cautiously with regard to its relations with Canada is the relations between the two countries on the consular level. Many Iranians live in Canada; hence, consular relations with Canada are important for Iran. Our citizens, whether at a trade level or an academic one or other matters, travel to Canada. That is why Iran has made decisions about its relations with Canada with a humanitarian outlook. It means that Iran has considered the situation of Iranian residents in Canada in its decision, especially because hundreds of thousands of Iranians who are family members of the Iranian residents in Canada are also involved in this matter. Therefore, any decision made in this regard must consider this point. But Canada does not have this problem, because it has a limited number of its citizens in Iran and it can easily insult Iran and its citizens.

It must also be noted that, during the last ten years, western countries have divided their issues and Canada is responsible for "pursuing human rights issues in Iran". They have defined this task for Canada so that this issue is kept alive. That is why Canada, in its relations with Iran, has entered a cold war. The only reason which caused Iran's representative to stay in Canada is consular affairs.

The West, following the imposed war during which they could not draw Iran towards their strategic domination, activated centers of confrontation in the beginning of the 90s. One of them was "occupied Palestine", about which the West introduced Iran as the opponent of the Middle East Peace Plan and a defender of the terrorists. After that, western countries discussed Iran's nuclear file and issued 5 resolutions against Iran. The third case of their confrontation with Iran is human rights issues. This special task is given to Canada. This country has exaggerated small matters and followed anti-human rights resolutions in the UN against us.

Now, under such conditions, Canada has once again brought an issue as an excuse in the wake of the UN General Assembly meeting in order to adopt another human rights resolution against Iran. From this aspect, the closure of this country's embassy in Iran seems natural.

Following the war, the Islamic Republic of Iran has been confronted with numerous diplomatic crises. More than 20 ambassadors were expelled from Iran and some countries cut off their relations with us, the majority of which later silently returned to Iran. We must consider that, last year, when Britain cut off its relations with Iran, their efforts to draw Iran towards diplomatic sanctions were unsuccessful.

Right now, our file is under the 7th chapter, and they intend to, besides economic sanctions, diplomatically sanction Iran as well, but they cannot. The reason is that Iran is now the president of the Non-Aligned Movement, and this card is internationally logistic for Iran based on which Iran presides over two thirds of the world's countries and can play a role in solving international crises. 

The geographical quartet of Iran, Egypt, Saudi Arabia, and Turkey is also indicative of Iran's international power and Canada is trying to reduce its importance. All of these show the necessity to enter the international scene with patience and caution. We should set aside emotions and use our international cards appropriately. It means that, during our three years of presidency over NAM, we should play with our diplomatic cards and not with emotions.

At the present time, the situation of Iranian citizens residing in Canada is important and their well-being must be considered in our dealings with this country. It is even necessary to give an official letter to the UN with regard to our citizens' rights in Canada.