Waiting for Lakhdar Brahimi's Miracle
An essay by Mohammad Irani, Iran's former ambassador to Jordan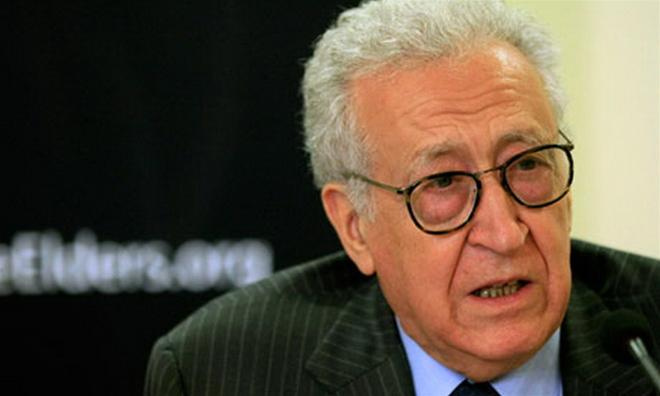 While the shadow of defeat of Kofi Annan's mission is felt over Syrian developments, during the last days of last August, the UN Secretary General and the Arab League selected Algerian Lakhdar Brahimi, as an international representative and a substitute to Kofi Annan, to investigate the crisis in Syria. He is an experienced career diplomat who has acted as a UN representative in various world crises, including in Lebanon's domestic crisis (1989), southern Africa (1994), Afghanistan (1997), Iraq (2004), and recently in Syria's crisis, and, in general, he has succeeded in solving these matters. Among his other characteristics are being patient, working hard, and not surrendering to problems caused by crisis. Because he speaks Arabic and is familiar with Arab characteristics and their emotional and ethnic complexities, he is better than Kofi Annan. But, at the same time, he is well aware of the problems that he is facing in his mission and knows that Syria's developments are so complicated that it might cause the mission of any international representative to fail. 

The major question is whether he will succeed in ending the crisis in Syria or not. There is no doubt that hoping for Mr. Lakhdar Brahimi's success depends on the necessary and real determination of both sides, i.e. the existing regime and the opposition in Syria, to reach a peaceful political solution. Otherwise, his efforts will be fruitless. What should he do to create this determination in both sides and bring effective regional and international elements in the Syrian crisis closer together? In the first step, despite the emphasis of different sides on supporting Lakhdar Brahimi, both sides of government and armed opposition have announced that they will continue the war at any expense and this means a political deadlock. Brahimi, at the present time, has not yet presented any plan or initiative to enter the Syrian dossier and so far has made regional trips to hear the statements of different sides. He is well aware that various effective sides are present in the crisis in Syria. Therefore, different regional and international players observe his movements and positions. He knows that, today, Syria is the center for regional and international disputes; hence, his success depends on the cooperation of all sides. Of course, he is well-experienced and was successful in the Taif Agreement in ending Lebanon's civil war. At the same time, investigating the different angles of complication of the crisis and different viewpoints of Syrian affairs analysts reveals the volume of problems that Lakhdar Brahimi is faced with. 

A part of Bashar Assad's opposition inside and outside of Syria believe that the only way for Lakhdar Brahimi to succeed is to pave the way for a peaceful transition of power and not negotiations between the regime and the opposition - as was emphasized by Nabil Elaraby, Secretary General of the Arab League, after his meeting with Lakhdar Brahimi. This is also the position of the armed forces that support foreign intervention in Syria. In other words, these groups of opposition consider the appointment of the special envoy as a waste of even more time in the continuation of the regime's survival and interpret international movements as measures to cover the army's suppression and killings.

Another part considers the problems of Lakhdar Brahimi's mission as beyond current developments. This group believes that, in the Syrian crisis, all paths are closed. Until a rooted and serious development occurs and the balance of power changes to the interest of one side of the dispute, no solution is imaginable. Therefore, there is the argument that Brahimi will continue the policy of patience and tolerance until this deep and serious event happens and one side finds real dominance over the other. Then, considering his experience in managing situations following major developments, his activities will begin.  From this point of view, Lakhdar Brahimi's selection was made for the stages following big developments in Syria. He believes that, due to extensive internal divisions and the presence of different sides domestically and internationally in Syria's future, he can play an important role in helping Syria's new power players reach a common agreement.

The UN's special envoy has in any case begun his activities and will visit countries that are influential in the Syrian crisis. He will also probably make a visit to the Islamic Republic despite all of the denials and confirmations. The final point is that, because of the very complicated situation in Syria's internal developments, no one expects a miracle to happen with Brahimi's activities. The only thing that can be said for sure is that his mission will be a long and difficult one.