Ahmadinejad Is Not the One to Decide about Relations with the US
An interview with Dr. Ali Bigdeli, university professor and international relations analyst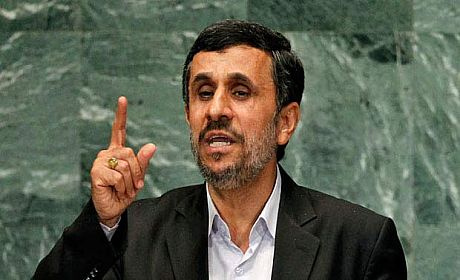 How new are Mr. Ahmadinejad's statements with regard to Iran's readiness for direct talks with the US and relations with this country?

Mr. Ahmadinejad had made statements in this regard in his previous trips, also claiming that he is willing to establish relations with the US. But, firstly, Mr. Ahmadinejad does not have the authority to establish relations with the US. This is an issue which is related to the general policies of the Iranian regime and must certainly be enforced through collaboration of higher-level institutions. Nevertheless, due to certain obvious reasons, some people oppose the establishment of relations between Iran and the US at the present time. In my opinion, in order to make any statement about the future of relations between Iran and the US, we must wait for the results of future elections; the future US presidential election will have a great impact on this issue in particular. It means that we should wait for the US' change of policies with regard to the Middle East, especially Iran. Nevertheless, statements made by Mr. Ahmadinejad will not have any impact, at the present time, on the foreign policies of Iran and the US and their relations. Mr. Ahmadinejad is in the last year of his presidency and his statements will not be taken seriously by the West. It seems that Iran's upcoming presidential election is also important for the West and they are waiting to see who will take this post.

Mr. Ahmadinejad has pointed out that the nuclear issue is only related to relations between Iran and the US, and if the US sets itself aside from this issue, no one else in the world has a claim against Iran. How realistic, in your opinion, is this issue?

This issue is not correct because he separates the US from other parts of the global community, especially the West. This is while we should consider the West as one unit. There might sometimes be gaps between countries with regard to certain issues, but at least with regard to Iran's nuclear issue, it seems that the West follows a united policy. A glance at the positions taken by European countries shows that these countries make harsh statements with regard to Iran's nuclear issue. The speech made yesterday by Mr. Hollande, the French president, in the UN General Assembly, and his reference to Iran's nuclear activities, completely confirms the idea that Europe is also sensitive towards this issue and the US is not the only country involved in it. 

Therefore, Iran's nuclear issue has some complexities that must be considered when making statements. It is true that there might be some differences among western countries, but they will set aside their differences in security and strategic issues. In my opinion, it is not right to say that if the US pulls itself out of Iran's nuclear dossier, other countries will have no claim against Iran's nuclear programs. Nevertheless, other countries also have interests which they pursue in this region. Iran's nuclear capability can change the balance of power in the region to Iran's interests, and many other countries, even some of our neighboring countries, oppose this matter. The West's biggest problem with Iran is also the same issue, that there should be no power which would act beyond the realms of the West. Even a look at the method of voting of other countries in the IAEA Board of Governors or the Security Council shows that Iran's only problem in its nuclear issue is not the US.

In parts of his speech, Mr. Ahmadinejad stated that "Iran recognizes the US and believes that we can establish relations with each other. But the issue of recognizing or not recognizing the Zionist Regime has no bearing on Iran-US relations". How do you evaluate these statements?

It seems that this statement made by Mr. Ahmadinejad is related to recent differences between the US and Israel. It is true that, since Obama's presidency began, relations between the US and Israel have not been as warm as before, but basically, these two countries cannot be separated from each other in strategic issues. Israel is the first strategic ally of the US in the region, hence, it cannot be said that they do not affect each other. The US, based on Iran's threats against Israel, increases its pressure on Iran. Mr. Ahmadinejad has pointed out in his speech that Iran's behavior has been able to create a rift in US-Israel relations. I do not agree with this matter either, for the rift in US-Israel relations has not been caused by Mr. Ahmadinejad's positions, but rather by the conflict of interests and differences of opinion which have been created between the Republicans and the Democrats in US foreign policy, especially with regard to Israel's attack on Iran. Therefore, despite differences of opinion with regard to dealing with Iran, there is no difference between the Republicans and the Democrats in the issue of supporting Israel, and in my opinion, this difference is not deep and we should not count on it.

In the end, what is your assessment of Mr. Ahmadinejad's recent speech?

In my opinion, there is no innovation and no new statements in his recent speech in New York. Previous issues were repeated and, unfortunately, it must be said that these statements have had no positive impact on our foreign policy.