Iran-P5+1 Statement, Bridge Towards Final Talks
An interview with Farhad Koleini, a senior expert on strategic affairs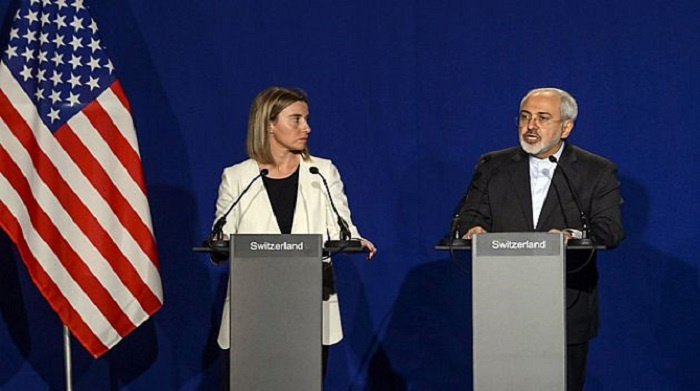 We've just witnessed the end of a period of talks between Iran and the P5+1. What is your assessment of this round of talks?
We witnessed long negotiations between our country's representatives and those of the P5+1. White smoke was slowly seen in Switzerland this time and preparations were made for an understanding. It appears that these negotiations were even longer than the Camp David talks, so much so that Mr. Zarif's voice had gone hoarse after one of these rounds. Western media spoke of these talks as a marathon and induced concepts of competition, winning, and losing, while the slogan of the new round of negotiations which began in 2013 has always been that of 'win-win' negotiations.
In this round of talks, we witnessed a multilateral game in the field of political talks and media manipulation where some even threatened to leave the talks, but the Iranian negotiating team continued to seriously pursue diplomacy. Some Western media outlets made efforts to pressure public opinion to raise expectations for rapid negotiations and practically reduce the Iranian team's bargaining power, but this was wisely managed by the Iranian negotiators.
This round of talks was of fundamental importance because it was set to determine a modality for movement towards a comprehensive agreement. Equal commitment, balanced steps, a precise timetable, constructive understanding, and control of third-party interferences by the Tel Aviv lobby and AIPAC and some Arab countries would all be necessary to move forward.
At the same time, there were reports that, due to claims of financial corruption and accepting bribes, Senator Menendez had handed his resignation to Harry Reid, the Senate Democratic Leader, therefore leaving his seat as a senior member of the Senate Foreign Relations Committee. He had previously stated that he would not resign, but if these latest reports are in fact true, it would mean that the American side is operationally working towards controlling opponents of the nuclear negotiations.
What is your opinion about the content of this round of negotiations?
In order to make a correct assessment, we must first fully be aware of every single part of the negotiations and precisely follow the measures to come. In total, a great deal was accomplished and it would not be realistic to judge these long and significant talks based on assumptions, but what is clear is that this statement has led to a bridge towards the final negotiations which will end July 30. They have reached formulas on key parameters regarding the existing differences. Iran's nuclear program will move forward, albeit with certain limitations. This all shows that diplomacy can be effective and that political wisdom can be used in all cases to defend national interests. Iranians want to protect their rights and repel oppressive sanctions, and failure is not an option. With the end of this round of negotiations, the two sides will begin to draft the Comprehensive Joint Plan of Action. Among the solutions found, Iran's international cooperation in the nuclear field will be promoted, including cooperation with the P5+1 members. On the issue of sanctions, following the implementation of the Comprehensive Joint Plan of Action, all multilateral EU economic and financial sanctions and unilateral US sanctions will be lifted. Details must be attended to in the upcoming steps, but an understanding has been reached on general issues. The Iranian negotiating team must pursue their seriousness and courage in defending our national interests with the support of the Supreme Leader and the people.