Salehi: Majlis' Modification of JCPOA Could Disturb Everything
Iran's top nuclear official emphasizes that the Parliament should not modify the nuclear deal.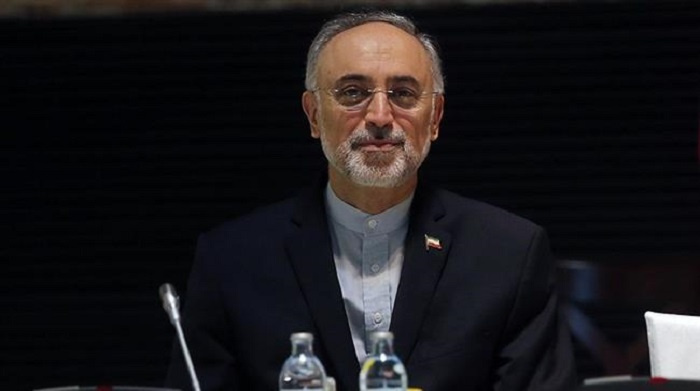 "The Parliament's evaluation and alteration of the content of the Iran Deal would disturb everything because the deal has already been adopted and is no longer negotiable," said the head of Iran's Atomic Energy Organization, Ali Akbar Salehi.
According to ISNA, Salehi also stated, "Iran's contract with the Russians to build two nuclear power plants was signed about a year ago and the preliminary phase has now begun." Stressing that the construction of the country's third nuclear power plant will begin in the next two years, Salehi pointed out, "All activities in the nuclear domain are running spontaneously, benefiting from the country's domestic potential and human resources. We have reached self-sufficiency in reactor design, the fuel cycle, and the application of nuclear energy in agriculture, health, and medicine through the efforts of the Iranian youth."
Salehi mentioned that Iran is in full control of its nuclear industry, stating, "So far, the main discussion in the nuclear domain has been research and development, but from now on we should consider cost-benefit analyses in our nuclear progress."
He pointed to the Parliament's view towards the Iran Deal and stated, "The Parliament has its own authority and will reach its own conclusion". Noting that his view on the issue is personal, Salehi said, "The NPT was once adopted in the Parliament and indeed all safeguards and inspections were also adopted, but we faced problems with the IAEA in the NPT framework". 
Stating that any treaty brings about commitment, Salehi said, "The opposite party [P5+1] believes that Iran has made some mistakes in its nuclear program which have now been settled with the deal. Thus, the question is, should these already settled issues be examined by the Parliament? The answer of course is no."
Stressing that the JCPOA will be accomplished, he added, "The Iran Deal has been adopted to safeguard our national interests and it will not undermine our sovereignty."
He also said that he does not claim that the deal is ideal, adding, "We have not lost any of our nuclear sites in Natanz, Fordow, or the heavy water nuclear reactor in Arak, and they will continue their operations. The Deal has already been adopted and is no longer negotiable. If the Parliament infers that Iran has made a mistake in negotiating with the P5+1 on the nuclear issues, everything will be disturbed."
* This report was prepared by the Iranian Students News Agency (ISNA).
Translated by: Parisa Farhadi