Spearheading War in Yemen, Riyadh Calls for UN Action against Iran Intervention
Saudi Arabia has accused Iran of smuggling arms to Yemen, posing a threat to the stability of Saudi Arabia, Yemen, and the wider region as a whole.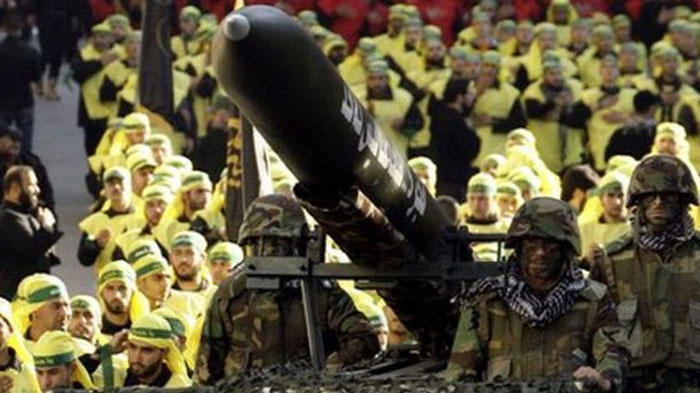 Saudi Arabia has called for the United Nations Security Council to put an end to the smuggling of Iranian weapons to militias in Yemen, as it constitutes a violation of Resolution 2216, Al-Arabiya reported on Thursday.
"On August 31 2016, Houthi rebel militias and their supporters fired a ballistic missile of the type ZilZal-3 at the city of Najran, in the south of Saudi Arabia. Rocket ZilZal-3 is a short range ballistic missile produced in Iran," a letter Saudi Arabia submitted to the council reads, according to Al Arabiya News Channel.
Saudi Arabia's Ambassador to the United Nations Abdallah al-Mouallimi has also mentioned how the smuggling of weapons did not only pose as a violation to Security Council resolutionsو but also threatened the stability of Saudi Arabia, Yemen, and the wider region as a whole.
"We further urge the Security Council to take all necessary measures to demand that Iran complies with all the relevant Security Council resolutions, cease, and desist from any illegal actions in Yemen," Mouallimi added.
Iranian mission in UN headquarters in New York released a statement on Saturday night, categorically rejecting Riyadh's claims. "This letter includes unsubstantiated claims that have not been verified by any independent entity. These   claims are raised against the numerous confirmed reports, documenting Saudi Arabia's war crimes and violation of international law and international humanitarian law. Saudi Arabia has engaged in a year and a half long wide ranging, non-proportionate and irrational war against the people of Yemen, where they have undeniably committed crimes against defenseless women and children. Saudi Arabia has also decimated much of Yemen's civilian infrastructure and not hesitated to destroy schools and hospitals," Mehr News quoted the UN mission.
"It is surprising that Saudi Arabia would complain to the United Nations about the use of weapons in Yemen even while Saudi Arabia itself has purchased tens of billions in arms that it is using against the Yemeni people," Iran's mission criticizes Saudi regime and the US administration and asserted that "the Islamic Republic of Iran does not believe in a military solution in Yemen and has always urged for cessation of hostilities, dialogue and resort to legal and peaceful mechanisms to achieve a peaceful resolution to this conflict."
The Iranian media have all responded only by highlighting the Saudi Arabia's massacres in Yemen. Over the past 18 months, Iran has repeatedly denied any military engagement in Yemen. Many, for example, noted UN's blacklisting of the Saudi-led coalition in Yemen under "parties that kill or maim children" and "engage in attacks on schools and/or hospitals". The UN's secretary-general Ban Ki-moon soon withdrew the stance after the Sunni kingdom threatened to stop financial aid to the international organization.
A few online outlets have published more or less the same ideas Arab analyst Najah Mohammad Ali noted on his Twitter account as the Saudis' confession to defeat in Yemen.
"Saudi Arabia repeatedly announced destruction of Houthi missile sites and armories, and are now complaining about the bombardment of their cities by ballistic missiles and accuse Iran of arming Houthis with missiles," Najah Mohammad Ali, according to the Persian translations that appeared on Iranian websites. "Saudi Arabia has continued its ground, marine and aerial blockade of Yemen for the past 18 months but is now claiming Iran smuggled weapons to Yemen," he added. The analyst goes on to express surprise that the country, which sought to defeat Houthis in Yemen, is complaining that its citizens are victimized. He concludes his series of tweets on the episode by advising the Saudi Arabia to end the war on Yemen. "The Houthis will never give up their revenge, if the Saudis do not end the war. They will have to drink from the same chalice Saddam Hussein had to drink from," after the Iran-Iraq war.
As more voices have recently emerged in Iran to advise toleration in the face of feverish tensions in its relations with the Saudis, Tehran seems to have learned from experience that it should avoid excited reactions so that it can continue to enjoy having initiative in regional developments.
Such views also find resonations in remarks recently made by the last Iranian ambassador to the Saudi kingdom, Hossein Sadeghi, who believes Iran and Saudi Arabia cannot turn a blind eye to each other. "Regional problems cannot be resolved as long as Iran-Saudi ties have not reached an acceptable point," he told Iran Student Correspondent Association (ISCA News) in an interview published on Saturday. Saying the Saudi Arabia has adopted a hostile position vis-à-vis the Islamic Republic that will not be beneficial for them in long term, he adds: "The wider the rift between Iran and Saudi Arabia, the easier for enemies of Islam and the two countries to make their own exploitations."