Tehran's newspapers on Saturday 7th of Esfand 1395; February 25th, 2017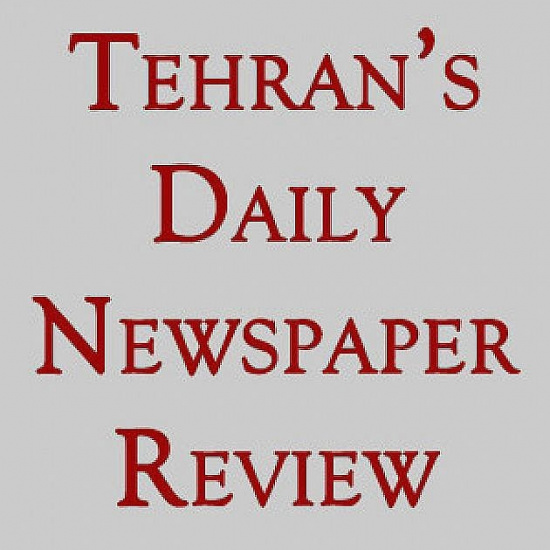 Saturday, 7th of Esfand – February 25th, 2017
HEADLINES OF IRAN'S MORNING PAPERS
KAYHAN
-China ready to militarily confront US
The Spokesman of China's Defense Ministry has stated that his country is prepared to respond to any military action by the US.
-136 Turkish diplomats have sought asylum in Germany
Based on a report by Germany's Intelligence Ministry, 136 Turkish diplomats have sought asylum in this country due to their fear of Erdogan's government.
IRAN
-Zarif: We welcome dialogue with Cairo
In his interview with Fars News Agency, FM Zarif stressed that Tehran and Cairo have always talked about international cooperation and that Iran is ready to establish dialogue with this country.
-Mosul airport liberated
In continuation of the Iraqi forces' operation to liberate the western regions of Mosul, they have succeeded in liberating this city's airport from ISIS control.