Tehran's newspapers on Monday 22nd of Aban 1396; November 13th, 2017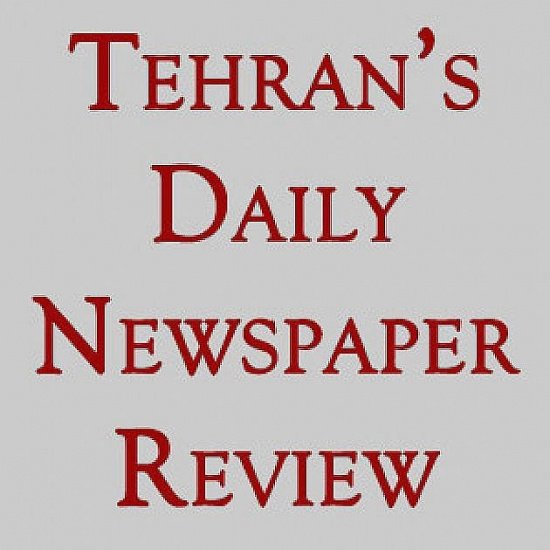 Monday, 22nd of Aban – November 13th, 2017
HEADLINES OF IRAN'S MORNING PAPERS
KAYHAN
-'All Saudi oil ships under our target'
In reaction to Saudi threats based on striking the Yemeni port of al-Hadida, the Head of Yemen's High Revolutionary Committee stressed that if they attack, we will attack all Saudi oil ships and installations.
-Iraq's 100 billion dollar damage from ISIS
The Prime Minister of Iraq stated that the damages caused by ISIS are estimated to reach 100 billion dollars.
IRAN
-Saudi Arabia under world pressure
International pressures intended at clarifying the situation of the Lebanese Prime Minister in Saudi Arabia have increased.
-Foreign Ministry's response to Bahraini allegations
While rejecting the recent allegations made by Bahrain based on Iran's involvement in an oil pipe explosion, the Iranian Foreign Ministry Spokesman stressed that the era of childish allegations has ended.