Tehran's newspapers on Sunday 12th of Azar 1396; December 3rd, 2017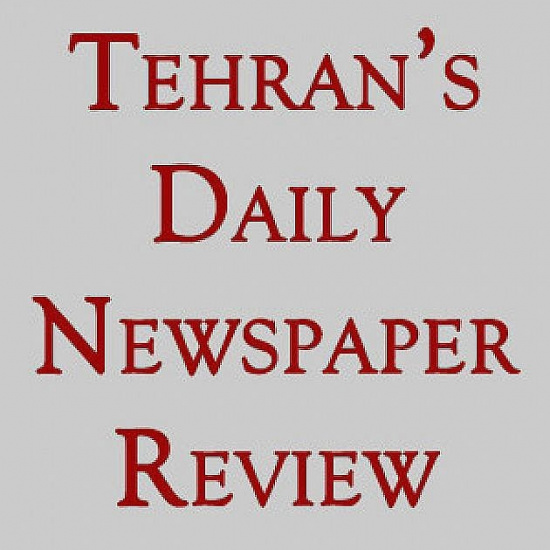 Sunday, 12th of Azar – December 3rd, 2017
HEADLINES OF IRAN'S MORNING PAPERS
KAYHAN
-I will support you either oppressor or oppressed
A high-ranking Hezbollah official has transferred a message from Seyyed Hassan Nasrallah to Hariri wherein he says to him, 'whether you act as an oppressor or oppressed, I will support you.'
-Israel, one of the most brutal regimes of the world
A journalist from Haaretz newspaper who participated in a meeting in support of Palestinians in Australia stated that Israel is one of the most brutal regimes of the world due to the high number of its prisoners.
IRAN
-Iran and South Korea's 720 million Euro contract
Iran and South Korea have signed a 720 million Euro contract for building 450 passenger wagons which will take six years.
-Macron's visit to Iran
President Rouhani's Chief of Staff stated that France has asked Iran for Macron's visit during the first days of next year.