Real Opportunity for Tehran-Ottawa Rapprochement
Iran hopes Canada's clearer understanding of the situation in West Asia and Iran's effective role in fighting terrorism and enhancing stability in the region will allow more steps to improve ties.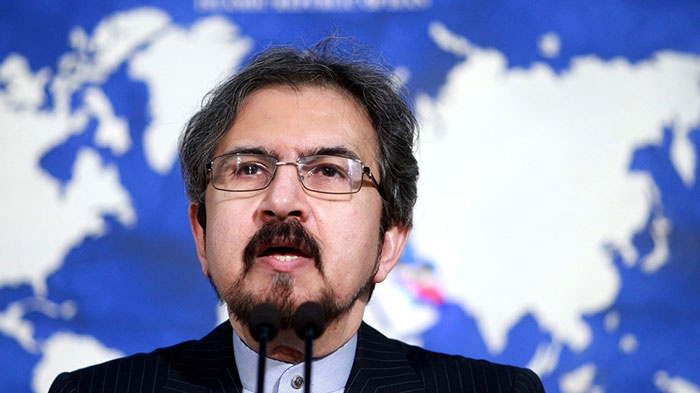 Iran's Foreign Ministry spokesman is optimistic that normalization of relations between Iran and Canada is within sight, as the country appears to have taken a more realistic view about Tehran and its peace-seeking foreign policy.
"We are of the opinion that considering the international developments and the more realistic attitude of the incumbent Canadian government toward regional issues, steps can be taken [toward rapprochement]", Bahram Qasemi told Fars News Agency in a recent talk.
Diplomatic ties between Tehran and Ottawa were cut in Sept. 2012 when Canada's ex-prime minister, Stephen Harper, ordered a severance of ties due to several reasons, including what he called "continued threats from Iran to Israel".
But his successor, Justin Trudeau, has changed tack and signaled willingness on several occasions to see the Canadian Embassy in Tehran reopen. Shortly after he assumed office in 2015, Canada lifted a number of sanctions on Iran, in line with the six major powers that reached the landmark nuclear deal with Iran to settle a lingering dispute between Iran and western powers.
The sanctions removal, along with a move to downgrade a warning against travel to Iran, raised hopes of a detente between the two countries.
The Trudeau government's softer line on Tehran led to contacts between the two countries, including meetings between Foreign Minister Mohammad Javad Zarif and his Canadian counterpart, Chrystia Freeland, on the sidelines of the annual United Nations General Assembly in New York.
Diplomatic Consultations
In May, the Canadian government sent a diplomatic delegation to Tehran for facilitating the restoration of diplomatic ties, the first such visit since the previous Canadian government closed its embassy in Tehran nearly five years ago.
The last round of diplomatic talks in Tehran on resuming bilateral relations was held in October. Qasemi said another round of talks is expected in the near future. "In the first step, we will seek to open [offices of] interests sections to provide Iranian and Canadian citizens with consular services," Qasemi said.
The two countries now maintain interests sections in the embassies of third countries. The spokesman said he believes the prospects for closer cooperation between Tehran and Ottawa are bright, taking into account the considerable number of Iranian expatriates residing in Canada.
"We hope that Canada's acquiring a clearer understanding of the situation in West Asia and Iran's effective role in fighting terrorism and enhancing stability in the region … will allow more steps to [improve] ties", he said.
Canada is one of the most attractive destinations for Iranians leaving their homeland to live abroad, and over 600,000 Iranians are currently residing in the country. They have filed several petitions in recent years to push for the resumption of Tehran-Ottawa ties.
Canada's steps to revive its relationship with Iran come as the US, its close ally, has adopted a highly antagonistic stance toward Tehran under US President Donald Trump.

Source: Financial Tribune