Tehran's newspapers on Saturday 21st of Bahman 1396; February 10th, 2018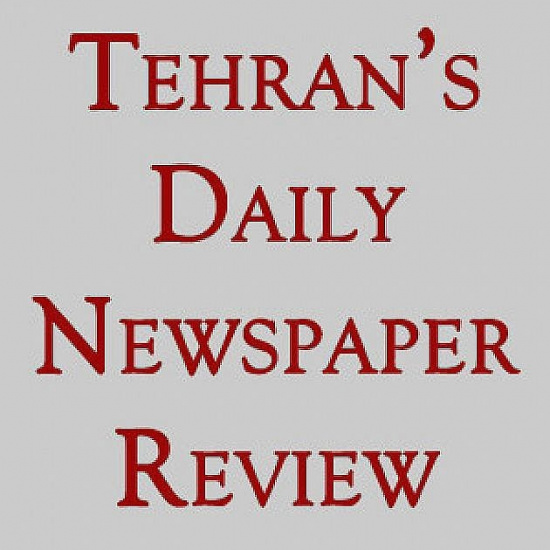 Saturday, 21st of Bahman – February 10th, 2018
HEADLINES OF IRAN'S MORNING PAPERS
KAYHAN
-Syrian opposition spokesman in Tel Aviv
The official spokesman of the Syrian opposition coalition has visited the occupied territories and, at the request of the Israeli army, met with leaders of this regime.
-Moscow: US strike in support of ISIS
While rejecting any collaboration with the US in the recent strikes of US jetfighters against a region in Deir ul-Zur, Moscow officials stressed that this strike was in support of ISIS.
IRAN
-Rouhani's phone conversation with Erdogan
While discussing important bilateral, regional and international issues, the Presidents of Iran and Turkey expressed their readiness for expansion of relations in all areas.
-Brussels takes measures to maintain JCPOA
The Head of the Iran Working Group in EU Foreign Policy stressed that, in case of a US exit from the nuclear deal, the EU may revive regulations which in 1996 had been adopted in protection of its companies against US sanctions.