Tehran's newspapers on Sunday 20th of Esfand 1396; March 11th, 2018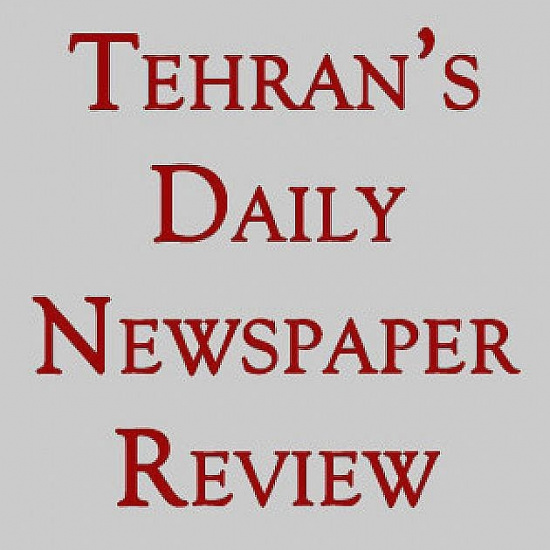 Sunday, 20th of Esfand – March 11th, 2018
HEADLINES OF IRAN'S MORNING PAPERS
KAYHAN
-One martyred, 90 wounded in Palestinian protests
During the 14th "Friday of Anger", in protest against Trump's decision to recognize Jerusalem as the capital of Israel, one Palestinian was martyred and 90 wounded.
-Britain milks Saudis
The 14 billion dollar contract signed between Britain and Saudi Arabia for the purchase of 48 Typhoon jetfighters has brought about the protest of human rights institutions.
IRAN
-Rouhani expresses condolences to Putin
Following the crash of a Russian plane and the loss of many lives, President Rouhani expressed his condolences in a message to the Russian President.
-Britain's official apology
Following the attack of members of a radical Shiite group against Iran's embassy in London, Britain extended its official apology to Iran.