Tehran's newspapers on Monday 21st of Esfand 1396; March 12th, 2018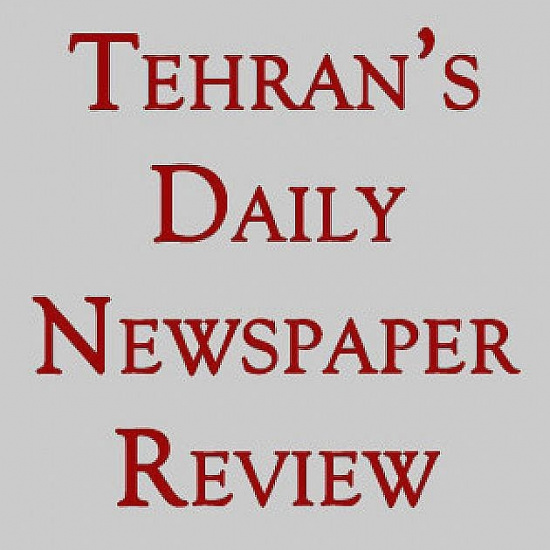 Monday, 21st of Esfand – March 12th, 2018
HEADLINES OF IRAN'S MORNING PAPERS
KAYHAN
-Hezbollah, pillar of Lebanon
In his latest remarks, the Deputy General Secretary of Hezbollah stressed that Hezbollah is the pillar of Lebanon which will stand against any aggression of the enemies.
-Israelis protest against Netanyahu's corruption
For twelve consecutive weeks, Tel Aviv residents have poured into the streets in protest against the corruption of Netanyahu and his family, stressing that they will continue until his downfall.
IRAN
-Zarif meets with Head of International Red Cross
Prior to his departure to Pakistan, FM Zarif met with the Head of the International Red Cross and discussed humanitarian issues in the region.
-European Council extends Russia sanctions
On Monday, the European Council extended anti-Russia sanctions for the next six months due to threats caused by Moscow against Ukraine's territorial integrity.