Tehran's newspapers on Wednesday 29th of Farvardin 1397; April 18th, 2018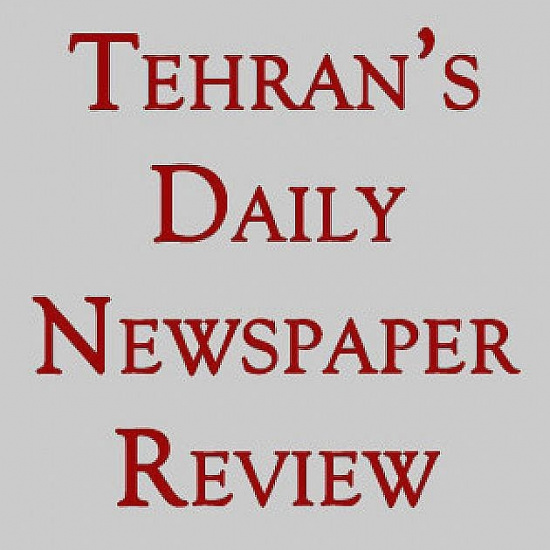 Wednesday, 29th of Farvardin – April 18th, 2018
HEADLINES OF IRAN'S MORNING PAPERS
KAYHAN
-Britain's show in Douma chemical attack
Representatives of the media dispatched to Douma called the chemical attack in this city a show planned by Britain, declaring that no such attack occurred.
-Saudi Arabia will be surprised by Lebanon's election results
The Deputy General Secretary of Hezbollah stated that Saudi Arabia and other countries which interfere in this country's elections will be surprised by the number of seats won by this movement in the Parliament.
IRAN
-Rouhani's phone conversation with Erdogan
In his phone conversation with Turkey's President, President Rouhani stressed that the strikes launched by three countries against Syria is an unpleasant move in international relations.
-Iran, new Secretary General of ECO
In the 23rd Conference of ECO's Ministerial Council, Iran was voted as the new Secretary General of this organization and members supported Iran joining the WTO.