Tehran's newspapers on Sunday 2nd of Ordibehesht 1397; April 22nd, 2018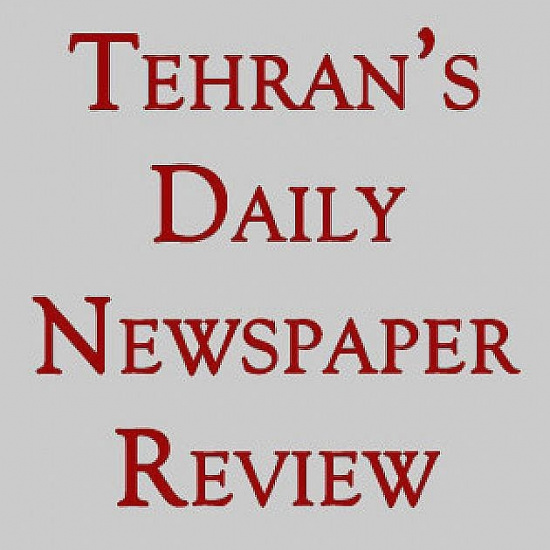 Sunday, 2nd of Ordibehesht – April 22nd, 2018
HEADLINES OF IRAN'S MORNING PAPERS
KAYHAN
-4 killed, 730 wounded in Palestine
Following the suppression of Palestinians on the 4th Friday of the "Protests of Return", 4 were killed and 730 wounded.
-Zionists spying on pilgrims
There are reports that Bin Salman has asked a Zionist company to spy on the pilgrims who travel to Mecca.
IRAN
-Zarif: Ready to restart nuclear activities
In his interview with CBS, FM Zarif stressed that Iran has prepared itself for several options and it will decide at the proper time.
-US human rights report is biased
In reaction to a report by the US State Department about the human rights situation in Iran, Iran's Foreign Ministry Spokesman stated that this report is biased and politically motivated.