Tehran's newspapers on Thursday 20th of Ordibehesht 1397; May 10th, 2018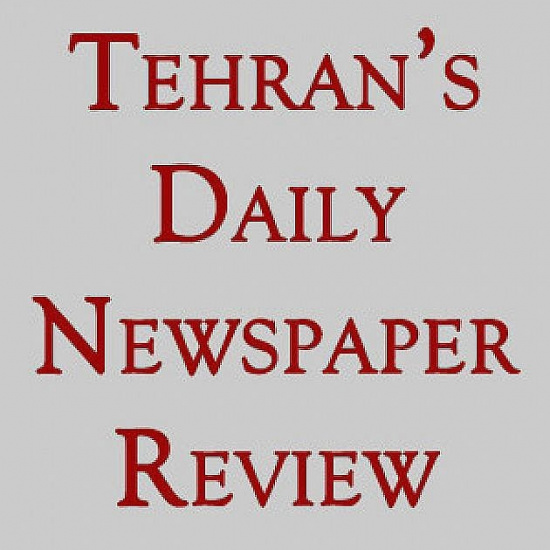 Thursday, 20th of Ordibehesht – May 10th, 2018
HEADLINES OF IRAN'S MORNING PAPERS
KAYHAN
-Supreme Leader: You cannot do a damn thing
In his latest remarks, the Supreme Leader stated that Trump said more than ten lies and threatened the people of Iran in his speech but, 'on behalf of the Iranians, I tell him that you cannot do a damn thing.'
-Elections in Iraq
The people of Iraq will cast their votes in two days in parliamentary elections and it is obvious that Ebadi and Ameri will compete for the post of prime minister.
IRAN
-Rouhani's phone conversation with Macron
In his phone conversation with Macron after Trump's withdrawal from the JCPOA, President Rouhani stressed that Iran's interests must be explicitly guaranteed in this agreement.
-Europe must show its weight to resolve problems
Iran's Parliament Speaker stressed that Europe has a few weeks to show that it has the necessary weight to resolve international problems.