Tehran's newspapers on Tuesday 25th of Ordibehesht 1397; May 15th, 2018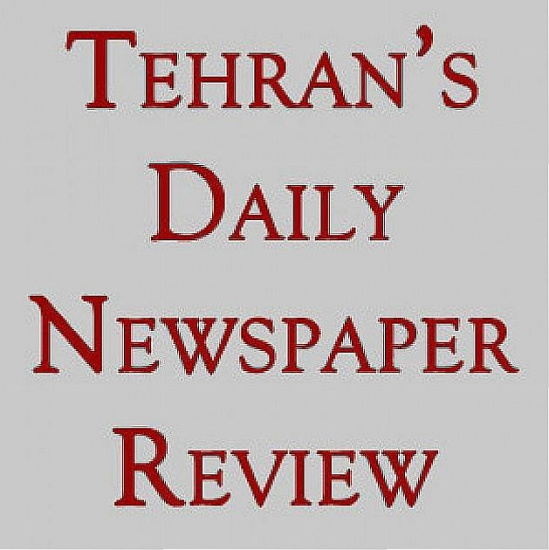 Tuesday, 25th of Ordibehesht – May 15th, 2018
HEADLINES OF IRAN'S MORNING PAPERS
KAYHAN
-US embassy built on blood
At the time of the opening of the US embassy in Qods, Palestinians staged protests against this move and more than 60 of them were killed and many were wounded.
-Nasrallah: We will target the heart of Israel
On the anniversary of the Palestinian occupation, Seyyed Hassan Nasrallah stressed that 'if Syria is attacked again, we will target the heart of Israel'.
IRAN
-Iran-Europe JCPOA negotiations in Brussels
Following his negotiations with the Foreign Ministers of China and Russia, FM Zarif is in Brussels to negotiate with Europe about the JCPOA.
-Iran-Afghanistan fight against ISIS
In his visit to Tehran as the head of a high-ranking military delegation, the Defense Minister of Afghanistan met with Iran's Defense Minister and both parties stressed their fight against ISIS.