Will Russians Walk Out on Iran in Syria?
Iran will not be double-crossed by Russia in Syria, but it should also not anticipate a full-blown support from Kremlin. By Shoaib Bahman.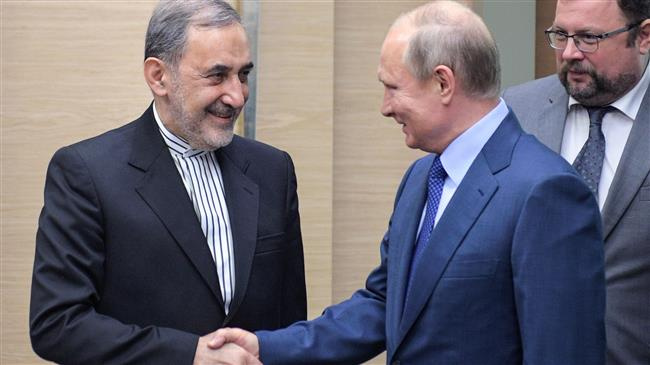 (Picture: Ali-Akbar Velayati, senior advisor to Iran's Supreme Leader, in his last week visit to Moscow. Velayati's remarks following the diplomatic mission raised a wave of concern and criticism in the Iranian media.)
The situation in Syria is becoming increasingly complex. Numerous actors with divergent and/or contradictory interests have turned solution of the problem a painstaking and sluggish process. And no solution will eventually come up that does not compromise the interests of some of these actor. Russia is now the linchpin of any final solution to the Syrian crisis.
Moscow's role has become prominent with Washington and its allies seeking a leverage to curb Iran's influence in Syria. Intensive diplomatic negotiations between the US, Israel, Saudi Arabia on the one hand and Russia on the other hand aim to persuade Russians to change their approach towards Iran. They have employed diverse tactics to create a schism between Tehran and Moscow to advance their own interests in Syria. Proposals by Americans, channeled to Russians via Israel, implies a tradeoff: In return for pushing Iranians out of Syria, Russians will see sanctions imposed on them after annexation of Crimea revoked, Bashar Assad will remain in power.
Nonetheless, Russia could not have achieved what it has achieved in Syria had it not been for Iran's assistance. Russians are well aware of Iran's strategic influence in the region, and Tehran will not leave Syria under pressure from Moscow. Kremlin also knows that if it squeezes Tehran, it will eventually see a significant portion of its influence in the Middle East lost.
Russia was actually lured into Syria by Iran, so there is a little chance that Moscow submits to US carrot and stick policy. Russians also knows that Trump cannot wipe off all sanctions against them since some of them have been put in place by the power of the US Congress. The bipartisan hostility towards Kremlin in Washington, particularly among the military and security officials, will deprive Trump of all the tools he needs to cancel those sanctions. Such a decision could also deteriorate an already tense relation between the EU and Washington. Thus, Trump's leeway in the Syrian crisis is less than it appears.
In the meantime, aggravating tensions between Iran, Syria, and the 'Axis of Resistance' on the one hand and Israel on the other hand can diminish all the diplomatic and geopolitical achievements that Moscow has carved out for itself in Syria. What Moscow wants in Syria is truce between Iran and Israel.
Russia's alignment with Saudi's policy in the recent meeting between OPEC and non-OPEC oil producers to increase global oil production has also made Iranians wary of a possibility of being double-crossed. But news and analysis in the Iranian media about Moscow backstabbing Iran seems blown out of proportion. Firstly, Russia cannot fill Iran's shoes even if Iran's share of oil export decreases with upcoming US' sanctions; and Moscow had already announced its decision to increase production once oil prices had reached a level of stability. Moscow has not made an about-face in detriment of Iran in the oil issue. Rather, it will be the likes of Saudi Arabia and the UAE who go after Iran's oil customers after new sanctions on Iran.
Russia and Iran are enjoying special security and military relations in Syria, but they might face problems in near future if such collaborations are not expanded into other areas. However, at the moment, Iranians should expect from Russians no more. Iran and Russia will continue their cooperation in Syria for now, and Kremlin will continue to preclude any military confrontation between Iran and the Axis of Resistance on the one hand, and Israel on the other. They will stay neutral in case any conflict rises however.
In this context, the meeting between Trump and Putin in Helsinki is much ado about nothing. Geopolitical differences between Kremlin and White House minimize any chances of agreement, and the staunch anti-Russia mood in Washington makes rapprochement highly unlikely.
* This piece was originally published in Fararu, a moderate website. Shoaib Bahman is a Russian affairs analyst.