Women's Seats in Parliament: A Show?
An essay by Sabah Zanganeh, an expert on Middle East affairs, for Shargh newspaper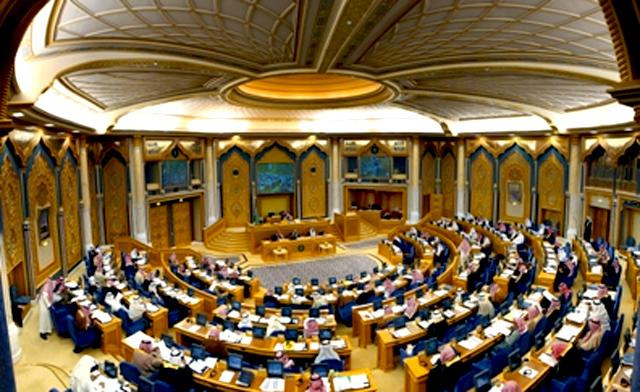 By making changes in the Consultative Assembly - all the members of which are selected by the government - and allocating 20% of this Assembly's seats to women, the King of Saudi Arabia has attempted to change the direction of people's demands and convince western countries that the government of Saudi Arabia is making political reforms so that the West reduces its pressures on this country. In addition, the British Foreign Secretary recently visited Saudi Arabia and, prior to that, John McCain, the Republican US Senator, had also met and conferred with Saudi officials. In these meetings, the Saudi officials were advised to make some reforms because otherwise domestic demands would radicalize the atmosphere. Therefore, satisfying the West is one of the objectives behind the issuance of this decree. 

Another reason behind the recent measures taken by the Saudi government was the tension created in the political atmosphere and movements of the people of Saudi Arabia's neighboring countries to achieve their demands; the countries on both sides of Saudi Arabia, i.e. Yemen and Bahrain, are faced with people's demands. Furthermore, religious movements which oppose the Saudi government are also growing. On the other hand, the death or ailment of the first generation princes of Saudi Arabia has also provided the grounds for more serious changes. 

All these elements alarmed the Saudi officials to take a step towards reform and change. Nevertheless, the recent measure taken by King Abdullah to allocate seats to women in the Consultative Assembly of Saudi Arabia cannot be considered as a sign in opening the political atmosphere of this country because the members of this Assembly are still selected and imposed by the government. In addition, this Assembly has no executive power and has no right to intervene and impact the actions of the government. Only the bills prepared by the government are referred to this Assembly for their advisory opinion. 

There are still no parliamentary elections in Saudi Arabia and the only elections are related to the municipalities which are very limited and the list of candidates is provided by the government. Thus, such measures are considered more as spectacles and it seems impossible that they will be accepted in the deep levels of society. On the other hand, these little apparent changes have also been faced with the protests of another part of the society who are considered as the traditional and historical allies of the Saudi officials. Therefore, the recent measures taken by the King of Saudi Arabia cannot be considered as serious steps towards reform and opening the political atmosphere of this country.