Iran Has a Chance for a Historic Leap, and It Should Appreciate It
By Hossein Mousavian, former diplomat and nuclear negotiator.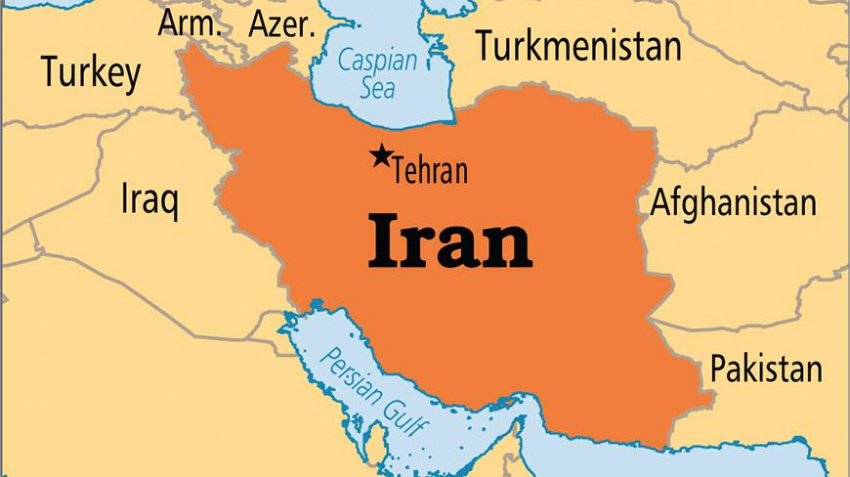 The nuclear deal between Iran and six world powers, known as the Joint Comprehensive Plan of Action (JCPOA), has created an unprecedented opportunity for an economic leap for Iran. In a recently-released document by the CIA, JCPOA is said to have added 25.5 billion dollars to Iran's foreign exchange reserves in 2016. Iran's liquidity now exceeds 135.5 billion dollars, making the country the seventeenth powerful economy of the world.
A key objective of wars imposed on countries across the Muslim World, from the eight-year military confrontation between Iran and Iraq to the wars in Kuwait, Yemen and Libya, is to drain the high volume of liquidity possessed by Muslim countries such as Iran, Iraq, Kuwait, Saudi Arabia, and Libya. In this context, a jump from minus 7.6 percent growth to +7 growth in four years, taming the 40 percent inflation, improving Iran's regional and international status, and similar positive developments, have rang the alarms for Zionist forces and global imperialism.
According to an analysis by The American Interest website, the US, China, Japan, Russia, Germany, and India rank the top of the table of most powerful countries in 2017. Iran follows these countries, ranked 7th, above Israel, United States' close ally. The report is explicit that JCPOA, the nuclear deal between Iran and six global powers, and deals between Tehran and Boeing and Airbus, has sent a message to the international community that Iran is ready for trade.
Hudson Institute has also dubbed Iran an emerging power, next to the US, China, Russia, Japan, Germany, India, and Saudi Arabia. According to reports released by the think-tank, the nuclear deal and removal of sanctions have reinforced Iran's political and strategic position, exponentially increasing its power and converting it into an international power. Iran's influence in Syria, Lebanon, Iraq, and Yemen has turned Iran into an undeniable force in the Middle East according to Hudson.
The Hudson report however reminds us that Middle East cannot contain two hegemonic powers at the same time, and between Iran and Saudi Arabia, now the seventh and eight most powerful countries of the world, one has to withdraw from the competition this year. The analysis reminds us of Saudi Arabia's full-throttle campaign in the past two years to obstruct the nuclear negotiations and debilitate Iran, particularly through raising oil exports - which led to a sharp drop in oil price, and hence Iran's oil revenues. Nonetheless, Iran's successful navigation of nuclear talks helped weather the tough circumstances, and Saudi Arabia's destabilization efforts bounced back at the kingdom instead.
The truth is that US' allies are in a weak and fragile state, and Iran is on the threshold of a historic leap. The red line for Imperialism and Zionist forces is to stop Iran from becoming the dominant power in the region and from coming out as the victorious side in regional developments. Considering the current state of affairs inside the United States, the Zionist-Takfiri-neocon alliance will seek any chance to strike a blow against Iran. Donald Trump's team consists of a handful of multibillionaires and neocons. Jared Kushner, Trump's son-in-law, is an avid Zionist now in charge of Middle East affairs in the White House and will have a decisive role in this field. Steve Bannon, Trump's senior advisor, is an Islamophobe who drafts key executive orders of Trump. He has called American media 'opposition parties' who should keep their mouth shut.
United States' decline began from the 1960s and the war with Vietnam. Various developments that followed, from Watergate and Iran Contra to Bill Clinton's scandal and the wars in Afghanistan and Iraq have aggravated economic, security, political, and cultural crises of the country. The incumbent US president faces serious financial charges, and is accused of racism, misogyny, xenophobia, Islamophobia, and hostility towards democratic institutions. The results of the 2016 demonstrated a sharp drop in the level of public trust in governmental institutions. If this trend continues, the legitimacy of the United States' system of governance will face a serious crisis.
Trump's decisions will bring deep changes, both to the United States and to the world. These changes will create serious threats for Iran, but on the other hand, domestic and international challenges that Trump's administration will face, can create opportunities for Tehran. While other countries are spending millions of dollars per year to build a support base among the American public and build a sociopolitical barrier against any hostile decision against them by American politicians, Iran has always ignored such initiatives.
With the civil resistance movement gaining momentum across the US, countries targeted by Trump, including Iran, have found a new opportunity. Unnecessary demonstration of hard power at this point will deprive Iran of the benefits of such opportunities. The time has come for Iran to play the soft power game, shown in cases such as issuing visas for American wrestlers and tourists.
Iran is in need of unity and launch of soft power initiatives more than ever. Enemies, of course, will not miss any chances to weaken the power of the Supreme Leader, governmental branches, or military and security forces. They will throw a wrench in Iran's efforts to improve ties with global powers such as the European Union, Russia, India, China, and Japan, and regional powers such as Turkey and Saudi Arabia.
With the presidential elections approaching in a few weeks, domestic infighting, actuated by foreign forces, is a highly plausible scenario, as is powerful propaganda to spread disillusionment among the public. At such circumstances, Iran's strategists have a heavy burden to shoulder. Preventing Iran from spiraling down into domestic strife, and taking advantage of regional and international opportunities are two heavy tasks. Success in carrying out these two can bring Iran a new standing, both regionally and globally.
(Note: this piece was edited after publication.)
* This piece was originally published in government organ Iran Daily. Hossein Mousavian is former ambassador to Germany and nuclear negotiator under Reformist President Mohammad Khatami. He currently serves as Middle East security and nuclear policy specialist at Princeton University.