There Are Various Means for EU to Undermine U.S. Sanctions: Nephew
Richard Nephew, who served as the lead sanctions expert for the U.S. team negotiating with Iran, is of the opinion that "There are various means for the EU to undermine U.S. sanctions and thereby provide assurance to business, but they require a confrontation with Iran [sic]."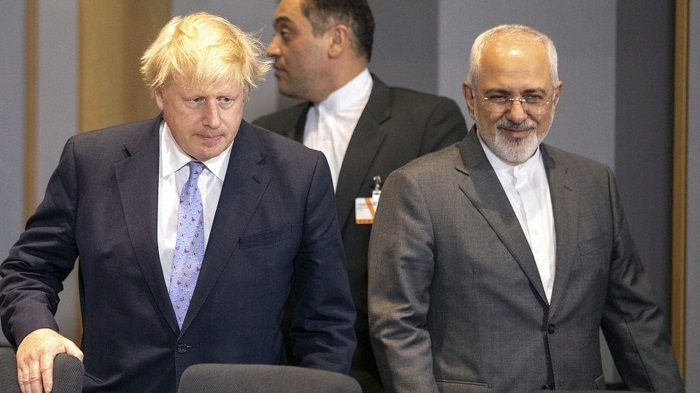 The fellow at the Center on Global Energy Policy at Columbia University, says, "Whether the EU wishes to do this is what we shall soon see."
Following is the text of the interview:
Q: The U.S. violated the JCPOA. What are the reasons behind this unilateral revocation?
A: I think that different parts of the U.S. government have different explanations.  For Trump and a few others, I think he earnestly believes that more pressure will yield a better deal via negotiations. For others, including the national security advisor, I believe he thinks that more pressure will yield either complete Iranian capitulation or collapse of the Iranian government.  Either way, the United States believes more pressure is necessary now.
Q: In regard to Trump's violation of the Iran deal, what are the obligations and responsibilities of the deal's other signatories?
A: Well, their responsibilities and obligations have not changed, as indeed they have said.  They are now seeking ways of keeping within their obligations under the JCPOA.
Q: In a tactful reaction to Trump's Betrayal of Nuclear Deal, Iran said the survival of JCPOA highly depends on firm European guarantees. Since the EU's leverage is not strong enough to bring the U.S. back to reason, shall Iran count on their guarantees?
A: There are multiple issues at play here, not including bringing back the United States to reason.  I think the most important issue for Iran and the EU both is whether they can provide sufficient assurances that the United States will not impose sanctions on specific companies for doing business with Iran so as to persuade those companies to keep doing business with Iran.  This is the primary focus of EU efforts at present.
Q: Will EU dare to invest or have economic engagement with Iran in a situation where the U.S. nuclear related sanctions are back again and the foreign companies face U.S. penalties?
A: Perhaps, depending on what the EU does.  There are various means for the EU to undermine U.S. sanctions and thereby provide assurance to business, but they require a confrontation with Iran [sic].  Whether the EU wishes to do this is what we shall soon see.
Q: Returning which kind of the sanctions are red line for Iran that will danger its national interest?
A: Presumably, sanctions that undermine Iran's economic growth and ability to reduce unemployment and similar economic measures are those that the Iranian government will conclude are the most important to address.  But, this is an issue really more for Iranian officials to answer than former U.S. officials.
Source: Mehr News