How Would US Try to Install the Next Saudi King?
By Hormoz Baradaran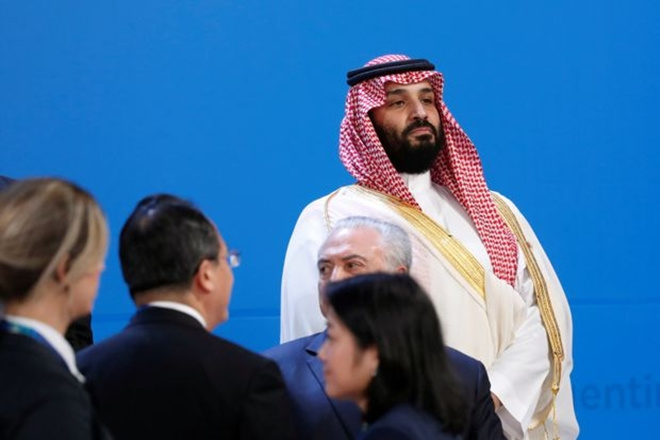 As the media maintain high pressure on Saudi Arabia and its backers to punish the killers of journalist Jamal Khashoggi, murdered in the Saudi Consulate in Istanbul on October 2, the US and Europeans are seemingly trying to consign the case to the dust bin of history.
It is anticipated that the Saudis will try "rogue operatives" involved in the killing of Khashoggi, and the US Congress will move to temporarily downgrade military ties with Saudi Arabia and restrict arms sales to the kingdom. But it appears unlikely that Washington would push to block Crown Prince Mohammed bin Salman from becoming the next king.
Saudi Foreign Minister Adel al-Jubeir dismissed calls for removal of bin Salman, labeling the leadership as a "red line." This means that if the US dethrones bin Salman, a severe blow would be dealt to US-Saudi bilateral relations, which would eventually force Riyadh to turn to US rivals, China and Russia, upending the alliance with Washington that has lingered on for more than seven decades.
However, shifting alliances, though not impossible, is at least difficult. The Saudis' weakness in security and military terms will force them to remain reliant on the West. Mutually, the West requires Saudi oil and partnership in its geopolitical rivalry with Iran.
While the US knows no reliable alternative to the Saudi family for ruling the country, any attempt to kneecap bin Salman would intensify a power struggle among a cluster of princes.
As US President Donald Trump has signaled time and again, he will use his capacity as commander in chief to do his utmost to save bin Salman, who has also forged a cozy relationship with Trump's aide and son-in-law, Jared Kushner.
The Saudi prince was sidelined during the official "photo family" of world leaders and other dignitaries at the G20 summit in Buenos Aires, Argentina. However, French President Emmanuel Macron and British Prime Minister Theresa May have promised to approach bin Salman and broach the subject that has isolated him.
Given that the crown prince remains unmuzzled, another snake in the Middle East would scale the ladder for them and the region. The prospect of another Saddam Hussein ascending to power poses a potentially grave threat against both the Middle East and Europe.
The US Congress and European countries are using the Khashoggi case as leverage to draw concessions out of Saudi Arabia to make the country change course on the Yemen crisis and the inter-Arab quarrel with Qatar. If some kinds of deals are reached on these issues, the US and Europe would let bin Salman off the hook.
* Hormoz Baradaran is an Iranian journalist.
Source: Iran Daily