Military official: Iran under toughest, most cruel ever sanctions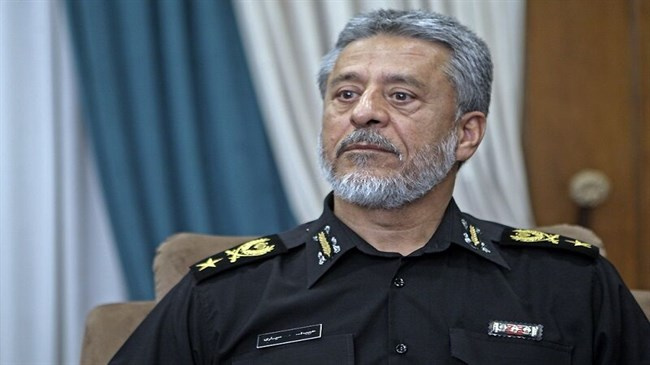 Political Desk
The deputy chief for coordination of the Iranian Army said the country is under the toughest and most cruel sanctions ever imposed in the history of international relations.
Making the remark in an address to a Tuesday meeting in Tehran, Rear Admiral Habibollah Sayyari added that although Iran is faced with problems for boosting ties with its neighbors, "We believe that such issues can be resolved through interaction and dialogue, with no need for foreigners' assistance," IRNA reported.
Rear Admiral Sayyari stressed that the expansion of all-out relations with neighbors will become possible through the assistance of each and every foreign military attaché in Iran, noting that deepened interactions with neighbors will help guarantee greater economic benefits for countries in West Asia.
He emphasized that all countries must ensure their progress through joint efforts to resolve differences as well as problems, such as drought, refugee issues, human trafficking, environmental threats, as well as the spread of contagious diseases, terrorism and extremism.
Rear Admiral Sayyari said the Islamic Republic has always supported regional countries, refrained from violating their rights and recognized their independence.
He added that promoting friendly and brotherly relations is Iran's policy toward its neighbors, saying the country has never sought to invade any state and, based on Islamic teachings, maintains that the region's common interests and collective security can be ensured without interreference by transregional players.
"The Islamic Republic has favorable ties with most regional countries, which considerably benefit from Iran's policy of good neighborliness and Islamic capacities."
Source: Iran Dialy