Iran Hails Exemption from OPEC's Cuts as Victory But Winter Is Coming
To fully realize its reclamation of OPEC share, Iran should continue pumping in the near term.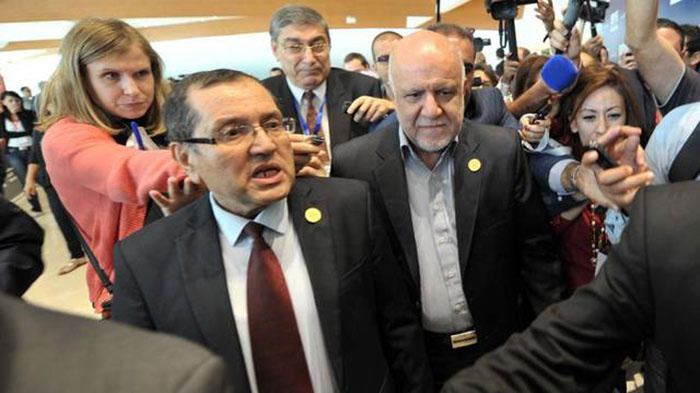 On September 28, OPEC members reached a landmark agreement to cut supplies after eight years, during which Iran's oil output was dented by the so-called crippling sanctions.
Even though the cut, from 33.327 million bpd to between 32.5-33 million bpd, is relatively insignificant, agreement between oil-rich Saudi Arabia and Iran promises that the Saudi Arabia's pump-at-will policy is gone and that OPEC's awaited return to supply management can be realized in 2017.
Political rivalry between Iran and Saudi Arabia, top OPEC producers, had led to the latter's success to increase production, which in turn made the prices fall below forty dollars a barrel. Many saw the move orchestrated by Saudi Arabia and backed by its Arab allies as aimed to be yet another blow to Iran's already suffering economy.
The emergence of Iran after the nuclear deal, however, changed the game. Iran soon boosted its production of about 1 million bpd to 3.65 million, even though the low prices were said to render any attempt to surge production illogical. Even back home, Iran's oil ministry had to stand fiery criticism from the Principlist camp, as they saw Iran's strategy against national interests, squandering resources.
The new preliminary OPEC agreement to cut production but exempt Iran from the cuts, an outline the details of which will be determined at its next meeting, scheduled for November 30 in Vienna, has been hailed as a victory for Iran, but remains vague.
Bloomberg has given a full account of forces that worked toward the agreement, noting the roles of Noureddine Boutarfa, the Algerian oil minister who hosted the OPEC meeting, Russia's mediation, and the new Saudi Oil Minister Khalid Al-Falih. From the day of Al-Falih's appointment in early May, the gap between Iran and Saudi Arabia has narrowed from 1 million bpd to only 200,000 to 400,000 barrels a day.
Shargh Daily's Reza Zandi quotes an oil expert close to the talks as saying that the Saudis' withdrawal from their original freeze plan was due to pressure on the country's budget, weaker stock markets in Riyadh and other Gulf states, and pressure from allies such as Qatar and Kuwait who had suffered more from low oil prices. The expert has told Shargh that public opinions in smaller oil producing countries as well as pressure from Western oil companies has also been among factors that persuaded Saudi Arabia to shift its policy. Mohammad Saleh Sedghian, head of the Tehran-based Arabic Centre for Iranian Studies suggests that political motives may have also encouraged Riyadh to come to terms with Iran, after an overwhelming vote by the US Congress last Wednesday in favor of the Justice Against Sponsors of Terrorism Act (JASTA) allowed families of 9/11 victims to sue the Saudi government. The OPEC compromise "may be a message from Saudi Arabia to the United States" Sedghian tells Iranian Diplomacy.
As Global Strategist at ADM Investor Services Marc Ostwald has told Russia's state-run Sputnik radio the production ceiling is an attempt to put a floor under the oil prices.
Saudi Arabia had been wrestling with budget deficit and has had to adopt domestic austerity measures to compensate, while its allies have seen worse. A decline in oil demand after summer and before winter has raised concerns about further decrease in prices, not endurable in the Arab world anymore. The new deal's psychological impact has already pushed prices 5 percent up.
For now, Iran is free to further increase its production but should carefully watch its regional friends Russia and Iraq, as well. As Zandi wrote in an article published on Shargh before the deal was reached, Iraq was one of main obstacles on the way of the deal as it was unwilling to significantly reduce production and return to its OPEC share back in 2011. "According to secondary sources, Iraq produced 4.354 million bpd in August. Iraq's share equaled Iran's before the beginning of the sanctions," Zandi added.
Emirati news agency The National has also noted Russia's ambiguous role, as the country announced on Saturday that it pumped at a post-Soviet record 11.1 million barrels per day in September. "The exact role of Russia remains unclear," said Amrita Sen, the chief oil analyst at Energy Aspects. "In our view, given nearly 500,000 bpd of new project start-ups in the fourth quarter this year, Russia is unlikely to [join a freeze deal]."
Rivals of Iran, friends and foes alike, are still reluctant to give the country's full OPEC share back. By the time the next OPEC meeting takes place, winter is coming and Iran should remain vigilant, keep the pace of its production surge, and use bargaining to outmaneuver rivals. The job is not yet done.