Tehran's newspapers on Thursday 11th of Aban 1396; November 2nd, 2017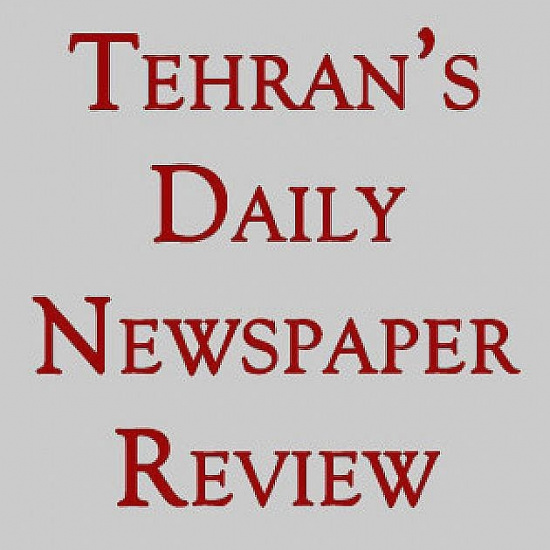 Thursday, 11th of Aban – November 2nd, 2017
HEADLINES OF IRAN'S MORNING PAPERS
KAYHAN
-Supreme Leader: We must fight against US actions
In his meeting with the Russian President, Iran's Supreme Leader pointed to the good experience in Iran-Russia cooperation the result of which is that Tehran and Moscow can work together for common objectives.
-One step closer to collapse
Bahrain necessitates issuance of visa for Qatar residents; a measure which threatens the existence of the Persian Gulf Cooperation Council and moves it towards collapse.
IRAN
-Iran-Russia-Azerbaijan trilateral summit in Tehran
The second trilateral summit between Iran, Russia and Azerbaijan was held in Tehran. President Rouhani stressed that Iran's strategic policy is interaction with the world especially with its neighbors.
-Putin: Russia and Iran have good cooperation
In a press conference held after the summit, Vladimir Putin stressed that Russia and Iran have good cooperation on the issue of Syria.