Tehran's newspapers on Tuesday 16th of Aban 1396; November 7th, 2017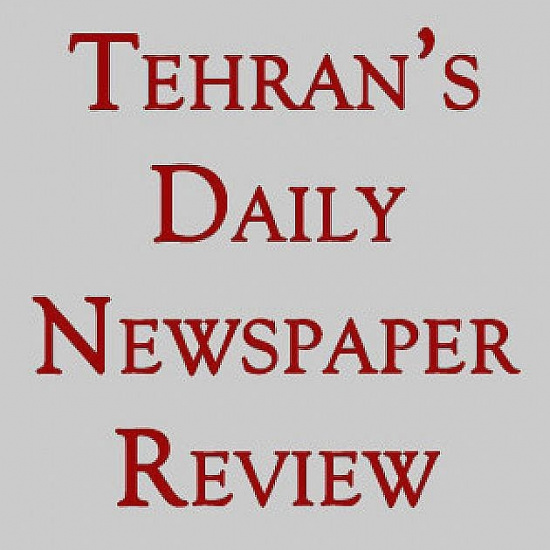 Tuesday, 16th of Aban – November 7th, 2017
HEADLINES OF IRAN'S MORNING PAPERS
KAYHAN
-Oil, revenues ready for delivery to Baghdad
The leader of Iraq's Kurdistan province stated in a clear withdrawal from his previous position that he is ready to talk with Baghdad about delivering oil and revenues to the Baghdad government.
-German, Italian, Dutch, Canadian ambassadors summoned by Egyptian Foreign Ministry
In protest against human rights criticisms made by Germany, Italy, Netherlands and Canada, the Foreign Ministry of Egypt summoned their ambassadors.
IRAN
-Tehran-Islamabad expansion of defensive-military cooperation
In his meeting with the visiting commander-in-chief of Pakistan's army, President Rouhani welcomed the expansion of defensive-military cooperation between Tehran and Islamabad.
-Ashton, Kerry support JCPOA
The former EU Foreign Policy Chief, Catherine Ashton, and former US Secretary of State John Kerry expressed their support for the JCPOA and Ashton stated that Trump's measures proved Iranian mistrust towards the US.