Tehran's newspapers on Thursday 5th of Bahman 1396; January 25th, 2018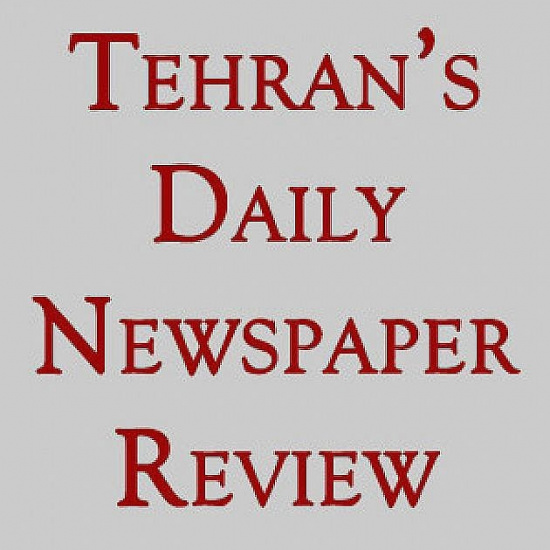 Thursday, 5th of Bahman – January 25th, 2018
HEADLINES OF IRAN'S MORNING PAPERS
KAYHAN
-Protests in Davos
From the first day of the World Economic Forum in Davos, groups of people protested against Trump's presence in this summit.
-Hashd ul-Shaabi in Iraq-Syria borders
Based on the statement of a senior commander of the Hashd ul-Shaabi, the government has given the responsibility of providing the security of Iraq-Syria border regions to this group.
IRAN
-Europe's strong support for JCPOA
In his meeting with MP Boroujerdi, the Head of the EU Foreign Relations Committee expressed the European Union's strong support for the JCPOA and stated that he will soon visit Iran.
-European leaders oppose Trump's positions
In the World Economic Forum held in Davos, leaders of European countries expressed their opposition to Trump's positions.