Tehran's newspapers on Saturday 19th of Esfand 1396; March 10th, 2018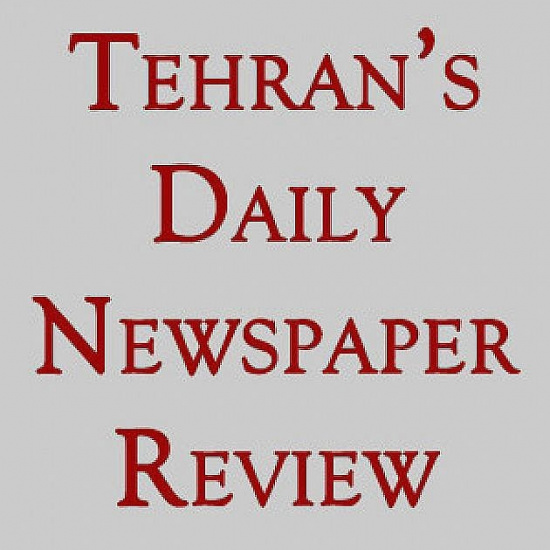 Saturday, 19th of Esfand – March 10th, 2018
HEADLINES OF IRAN'S MORNING PAPERS
KAYHAN
-US weapons did not reach Ghouta
In a successful operation, Syrian forces stopped two trucks filled with US weapons and ammunitions before reaching terrorists in eastern Ghouta.
-Palestinian women protest
On March 8th, the International Women's Day, hundreds of Palestinian women staged protests against the US President's decision to transfer its embassy to Jerusalem.
IRAN
-Iran's presence in region, none of US, Europe's business
In his latest address, the Supreme Leader stressed that Iran's presence in the region is none of the US and Europe's business.
-Iran, Iraq welfare intertwined
In his meeting with Iraq's President during his three-day visit, the Vice-President stressed that the security and welfare of both countries are intertwined.